The Milwaukee Bucks did not capitalize on its surprisingly impressive 2014-15 season and ended up on the outside of the Eastern Conference looking in. However, from a fantasy basketball perspective, they are a potential gold mine especially if Jason Kidd finds a way to fit the puzzle pieces together.
Speaking of fit, last year's prized free agent recruit Greg Monroe sure is an awkward one. It looks like Kidd wanted his spry youngsters to run but Monroe is a half court offense kind of a guy that you'd love to dump the ball into in the low post. Word has it that management wanted to trade Monroe, but whether they still have him or not by the start of the season, he is a legit rotation guy who does more good than bad.
Aside from the Monroe dilemma, Kidd also has to evaluate whether Giannis Antetokounmpo could carry out his point guard duties for 82 games, if Jabari Parker should come off the bench, and find minutes for Thon Maker (if he impresses enough in practice, that is). Kidd, of all people, should know that long-term success isn't built overnight but we sure are interested how he mixes and matches his interesting pieces.
Is it real?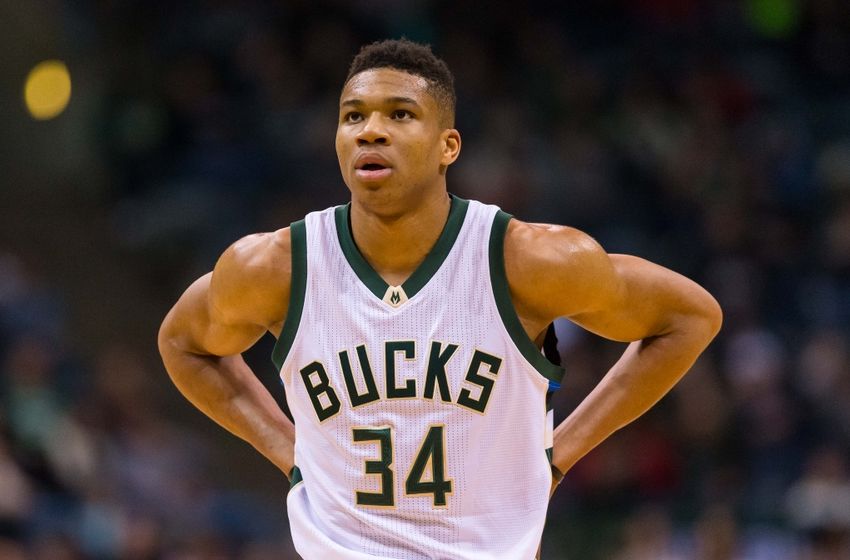 'The Greek Freak" as a 6-foot-11 point guard sounds like a novelty act at first but he never looked more comfortable in a basketball court. Antetokounmpo compiled 5 triple-doubles and 13 double-doubles along the way and averaged considerably more across the board that it felt like a video game glitch for a moment.
However, the question whether that crazy run by Antetokounmpo in the last 28 games of last season was sustainable is a legit one. Twenty-eight games is a relatively small sample size but it's not the one-hit wonder kind either. That, for now, is a good sign for fantasy owners but is he worth the risk? Whatever you decide on, 18.8 points, 8.6 rebounds, 7.2 assists, 1.4 steals, 1.9 blocks, on 51% shooting looks like a steal at Round 2. The absence of a consistent three point shot can be improved over time and if that happens, you can make an argument for The Greek Freak at Round 1.
Sleeper
Matthew Dellavedova
Delly may not count among the sexiest acquisitions in NBA history, but he is there to fill a (defensive) need. Despite Michael Carter-Williams' reputation as a defensive pest, the Bucks is a -11 in the Offensive/Defensive rating category with him. Delly is a better irritant (I'm sure Kyle Korver and Taj Gibson would agree) and a lot better shooter than MCW (41% on threes last season) which makes him an ideal backcourt partner to "The Greek Freak". Jerry Bayless is gone and besides a 1000-year-old Jason Terry, MCW and Antetokonmpou, there is no other ballhandler that fits Kidd's bulldog mentality than the Australian toughie. That said, there should be rotation minutes available for Delly to be a steady contributor in assists and 3PM.
Bust
Michael Carter-Williams
I don't hate MCW but he's just way too overrated for my taste. At some point (or they may have already), management will see through the Syracuse product's empty numbers. Could somebody tell me what's the use of a point guard who can't shoot to save his life (25.5% 3PFG and 69% FT for career) and is highly inefficient (3.4 TO's for career)?
Featured Image Mandatory Credit: Jeff Hanisch-USA TODAY Sports