1.) Dean Wade, PF, Cleveland Cavaliers
Yahoo: $12; DraftKings: $4,900; FanDuel: $4,500
Wade has been picking up a lot of playing time for the Cavaliers lately and even though the results have been mixed, it's still encouraging. He is averaging 8.6 points, 5.6 rebounds, two dimes, and 1.8 "stocks." If not for the horrible game versus Miami, those numbers would have been better. Fortunately, Wade has time to turn things around against a Spurs team who's among the worst in stopping opposing power forwards.
2.) Blake Griffin, PF/C, Brooklyn Nets
Yahoo: $14; DraftKings: $4,900; FanDuel: $5,200
Unlike Wade, Griffin likely won't be playing over 20 minutes, but he can quickly pile up rebounds and dimes. He is good for 10.8 points, 5.8 rebounds, and 3.3 dimes in 20 minutes over the past four games, so we know he can still produce in the Nets offense.
3.) Cory Joseph, PG, Detroit Pistons
Yahoo: $11; DraftKings: $4,100; FanDuel: $4,500
In the Pistons rotation, things change quickly and often. Dennis Smith, Jr. once appeared to be the starter of the future, but Saben Lee has replaced him recently in the opening lineups. But recent acquisition Cory Joseph has played the majority of minutes at that spot. He has not disappointed, accounting for 10.8 points, 2.8 rebounds, 4.8 assists, and 1.7 steals in the last six games playing 23 minutes. He is the most consistent out of the three so Joseph could be worth a look here.
4.) Jordan McLaughlin, PG, Minnesota Timberwolves
Yahoo: $12; DraftKings: $4,400; FanDuel: $4,600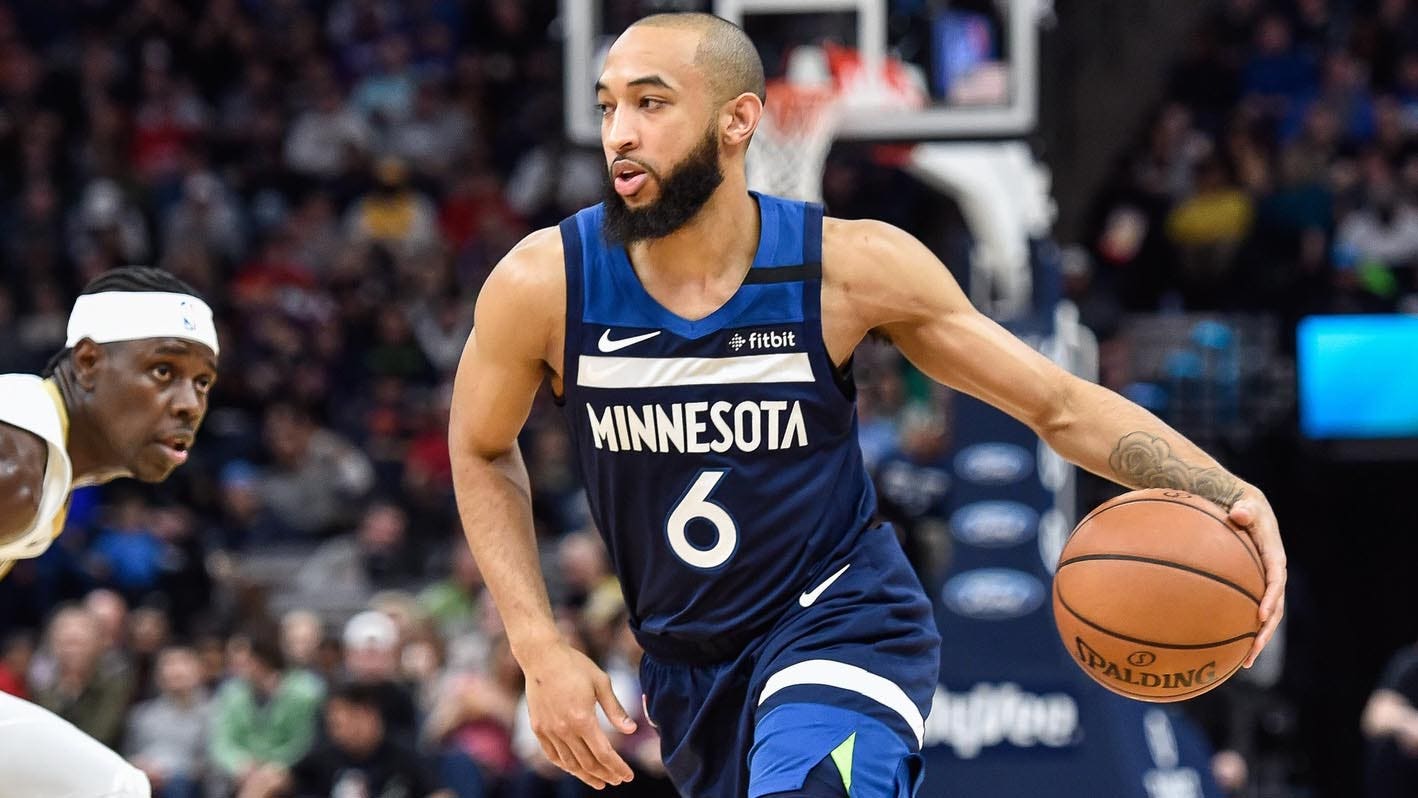 J-Mac has been pinch-hitting for Ricky Rubio over the past two games with mixed results. He had a mediocre outing vs Memphis but an outstanding one against Philly (12-6-9 with three steals). If Rubio and Beasley are still out tomorrow night, feel free to plug in McLaughlin as a bargain option to round out your roster.
5.) Nerlens Noel, C, New York Knicks
Yahoo: $12; DraftKings: $4,500; FanDuel: $5,600
Noel is back in the starting lineup with Mitchell Robinson probably done for the season. He has grabbed 36 rebounds, swatted 13 shots, and swiped eight steals over the past 5 games. If he can get his scoring going for a little bit, we could be in store for a gem of a line tomorrow against their interstate rivals, the Nets.
Featured Image: Raj Mehta, USA Today Sports