John Collins made sure I keep my streak of consecutive flame-outs in the studs department, after totaling only 12 points, three rebounds, an assists, a steal, a block, and five turnovers in the huge defeat at the hands of the Grizzlies.
Domantas Sabonis almost made it two horrible stud selections on the same day. Fortunately, the first-time All-Star recovered just in time, scoring eight consecutive points at one point in the fourth, to finish with 14-11-5 plus a steal and a block.
Not to mention Goran Dragic almost giving me a heart attack by scoring only two points at the half. He then finished with 15-4-4 against ZERO turnovers in the Heat's dismantling of the Bucks.
DeAndre Hunter was worth every penny and more (6-7-3 plus a steal and two blocks). If not for the blowout, that could've easily be at 35-40 FP. Mitchell Robinson was also impactful (12 points, 13 rebounds) while Robert Covington remained hot (20 points, 13 rebounds, two assists, two steals, and a block).
If you went with Myles Turner, the guy blocked four shots on top of 15 points, five rebounds, a dime, and a steal.
The Studs
I'd have Bradley Beal once again on this one as the Wizards guard is apparently on a mission to prove everybody wrong about his non-selection as an All-Star. Beal will be top-dollar so I'm going to pair him with either Chris Paul ($7,500 at DK, $31 at Yahoo) or Lonzo Ball ($7,300 at DK, $31 at Yahoo).
My logic if I'm picking CP3 is he will be extra motivated against the Clippers while Lonzo is on his element the past two games, totaling 15 rebounds, 21 assists, three blocks, and seven steals over that span.
Some Awesome Value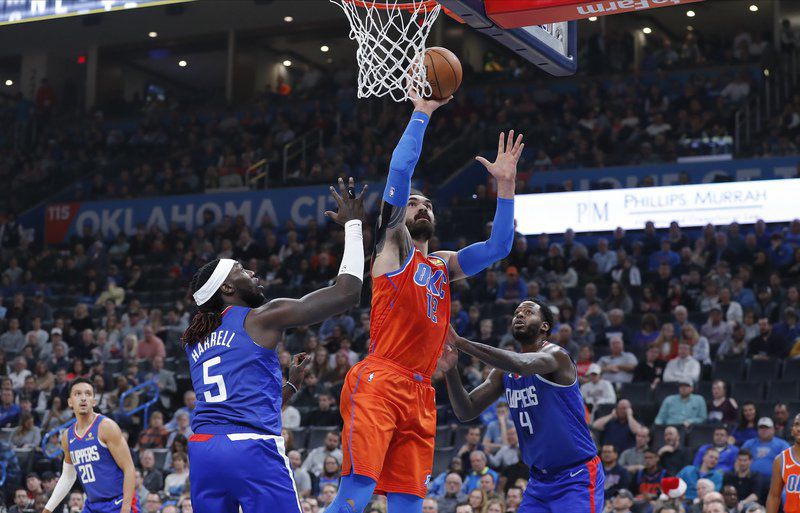 Is it time for my customary Sixer pick yet? Al Horford has now reached $7,000 at DK so I'm going with Shake Milton ($6,300 at DK, $16 at Yahoo). Josh Richardson will not be available against the Lakers so Milton, who's shooting 80% from distance over the past three games, will have more chances.
I would be choosing between Montrezl Harrell and Steven Adams on this one and since they will be going up against each other, I'd be leaning more towards Adams because of the matchups. Either one of them is a solid option, though.
The Bargains
Well, Damion Lee is yet to disappoint so he remains my favorite here. He is averaging 15.7 points, five rebounds, and 4.2 assists over the past six games, good for 32 FP in DraftKings.
After Lee, Harry Giles is someone that I'm keeping an eye on in the past two weeks. Giles has scored in double figures in five straight games and is averaging 7.3 rebounds, two assists, and 1.3 "stocks" in the past six. At $5,600 at DK and $16 at Yahoo, he could be the difference maker especially going up against the Wizards.
Featured Image: Derick E. Hingle-USA TODAY Sports