Chris Paul, PG, Houston Rockets
Honestly, I think it's a toss-up between Kawhi Leonard and CP3 (and you can't go wrong with either) but I'll take Paul with James Harden potentially out against Portland. Of course, Kawhi has been terrific for the Raptors lately (26.6 points, 8 rebounds, 3 assists, 1.6 steals, and 0.6 blocks) and after a day off against Milwaukee, the Klaw will be unleashed in a matchup against Ben Simmons. Again, any one of those two will produce, and if you're willing to work with more bargains, you can actually pick CP3 and Kawhi with a couple more punt plays.
Jonas Valanciunas, C, Toronto Raptors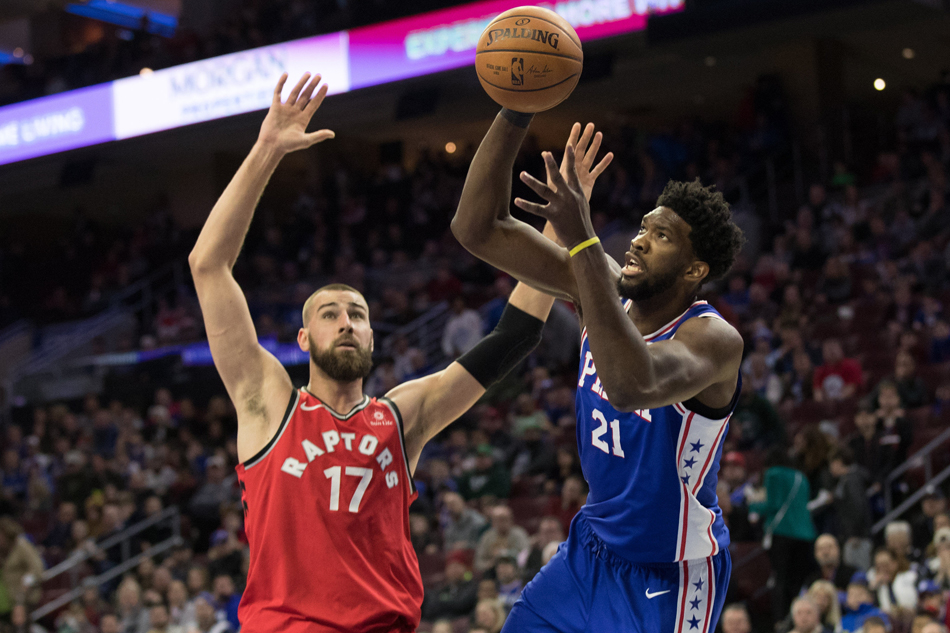 Valanciunas is rather risky but if it should put your mind at ease, he is averaging 16.5 points and 8.5 rebounds in only around 20 minutes a night. A matchup against Joel Embiid will ensure minutes for the Lithuanian and that could bode well for his DFS value on Tuesday night.
Kent Bazemore, SG, Atlanta Hawks
Bazemore, again, is not a popular choice but I'll put him here because he torched Cleveland on the road on Oct. 21. If that is any indication, Bazemore should follow up on that 23-5-4 performance at home.
Bargains To Consider:
Evan Turner, SF, Portland— Turner is surprisingly very consistent this season and very cheap as well. He is averaging a very diverse 9.4 points, 3.6 rebounds, 4.8 assists, 1.2 steals, and 0.6 blocks. He doesn't have much ceiling but you'll know he will get his share.
Montrezl Harrell, C, Clippers– The Clippers has a logjam at the center position with Marcin Gortat, Boban Marjanovic, and Montrezl Harrell all claiming minutes. It's nice to know that Harrell can produce even in limited playing time and it also doesn't hurt that he can play some power forward as well.
Nemanja Bjelica, PF, Sacramento— I think it's time to jump on the Bjelica train. He is averaging 18.6 points, 9.3 rebounds, 4.3 assists, 1.6 steals, and 1.6 blocks over his last 3 games.
Featured Photo: Michael Wyke/Associated Press