Daily Fantasy Lineup Advice March 25
Thirteen games on a Thursday evening means it's time to party. Here are some guys worth a look on March 25.
The Studs
DeMarcus Cousins, C ($9,700)
Call him DMC, call him Boogie, this kid is scary good. Cousins bullied Philadelphia to post 33 and 17 with three assists, four steals, and four blocks– good for 7 and a half Fantasy Points. That's about as high as anyone can get without having a triple double!
The Kings visit the Suns next and while they may still succumb to a Phoenix squad with playoff aspirations, there's nobody in Arizona that can stop that big guy.
Eric Bledsoe, SG ($8,200)
Eric Bledsoe has been on a tear lately which is exactly why he's a very good bet to produce against Sacramento. The Suns (3rd) and Kings (8) are both in the top 10 in PACE so for a quick, slippery guy like Bledsoe, this is a match-up gold.
Look he's smiling already.
Enes Kanter, C ($7,200)
We all know how Kanter fits like a glove the minute he stepped into the Chesapeake Arena. But how good has he been exactly?
In his last eight games, the Turkish big man finished at at least 37 FP in seven of those, topped with a 52-point output against the Lakers in only 28 minutes of work! If he stays ready and active around the basket, Kanter will be a force to be reckoned with the rest of the way.
The Middle Prices
Jeff Teague, PG ($6,200)
All is not well with the Hawks recently suffering their first-ever three-game losing streak this season. But hey, great teams pick themselves up and if that happen, Jeff Teague should be in the forefront. And at $6,200 and going up against the Magic, I don't care how bad he has played recently, I'm gonna take a flier on him.
JJ Redick, SG ($6,500)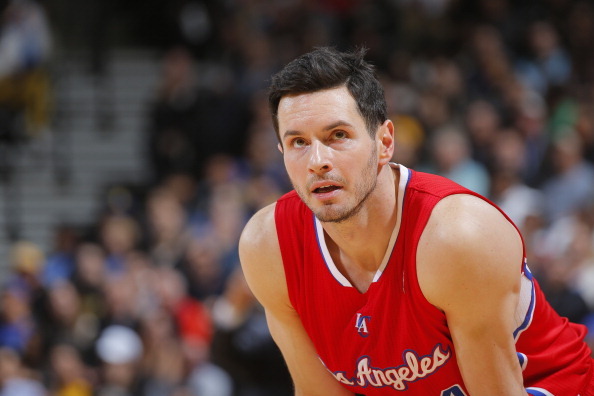 Redick has took since Jamal Crawford went out and hasn't come down since. The former Duke Blue Devil has topped 20 points in four consecutive games and averaged 32.3 FP in the past five.
Josh Smith, SF ($6,000)
This is a toss-up between D-Mo and J-Smoove but I'll choose Smith for now. There will be minutes available in the wake of Terrence Jones' injury and if Smith gets extra PT, his shotblocking and work on the boards should be very valuable.
The Bargains
Marcus Morris, PF ($5,500)
It's normally Markieff who's a more valuable fantasy commodity but with the minutes uptick lately, twin brother Marcus has actually been more productive. Marcus has now dropped back-to-back 40-point nights and we just hope DraftKings move him to SF so we can play him and Markieff together.
Oh well, there's still the other forward and utility spots. Just like the good times.
Chase Budinger, SF ($4,100)
It looks like the Wolves will close out the year with eight healthy players with Chase Budinger being one of them. He played 39 minutes in an OT win over Utah and comes in with a favorable match-up against the Lakers. If he approaches that type of playing time again, he'll be a steal at that price.
Other options: Danny Green ($5,800), Ish Smith ($5,900), Matt Barnes ($4,900)
(Note: Stats and salaries are accurate as of March 25, DraftKings)