We have forecasted the possible fantasy implications of two trades that happened last week, the Rajon Rondo to Dallas and Corey Brewer to Houston swaps. There's no doubt about the end results of both transactions, but the finer details and the temporary ramifications are interesting to say the least.
Speaking of interesting, I think this year's MVP race should be electric, in the superlative form. To put this in perspective, the top four candidates Steph Curry, Marc Gasol, Anthony Davis and James Harden (exactly in that order, according to the latest KIA Race to the MVP rankings) only have FIVE All-Star appearances between them. FIVE. That means all of them are relatively young with so much basketball ahead of them. That is what I meant by electric.
Not surprisingly, all four are arguably the best in their respective positions with the fifth, LeBron James– with all due respect to Kevin Durant– still the best small forward in the game right now. And in the fantasy world, all of them are at the top 7 statistical performers this season.
The Maurice Podoloff trophy is usually awarded to the best player in the best team which most probably explains why Curry is at the perch right now. He is fourth in the league in scoring and defensive rating, seventh in assists and first in net rating (offensive rating – defensive rating), which I should say, is ridiculous. However, other statistical juggernauts Davis, Gasol, Harden and James will have something to say about that. Especially the the one from New Orleans, who, at 21, has barely scratched his ceiling yet.
Fantasy Forethought: Players to Watch
Marreese Speights
The league-leading Warriors are already without David Lee (played all but one game) and Andrew Bogut (missed the last 5 with swollen knee) so Speights averaged a little over his season average in minutes the last few games. With Bogut still has no timetable for a return, Speights and his team-leading 29.4% Usage Rate comes in handy. They will draw the Sacramento Kings, the Los Angeles Lakers, and the Minnesota Timberwolves next week so expect Speights and company to have a statistical feast to our delight.
Chris Kaman/ Thomas Robinson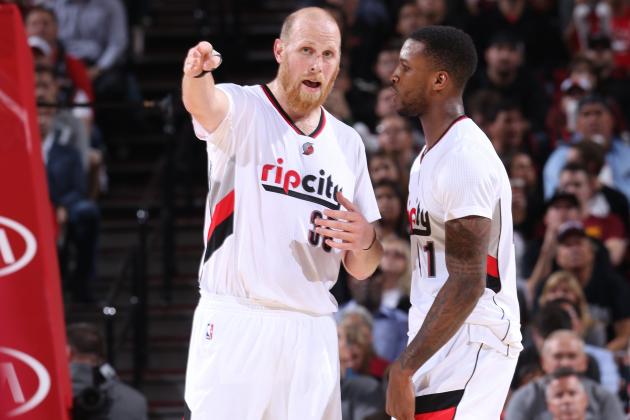 Since Robin Lopez went down with a fractured right hand, the next two big men in the Blazers' depth chart have ample of numerical opportunities. So far, it was a mixed bag of results. The uber-athletic Robinson averaged almost 25 minutes for the last three games and produced almost a double-double, 9.7 points and 8.7 rebounds over that span. Kaman, on the other hand, did not receive an uptick of minutes and unless he forcefully staked his claim to the playing time battle with consecutive solid performances, he will be nothing but a deep-league option for now.
Reggie Jackson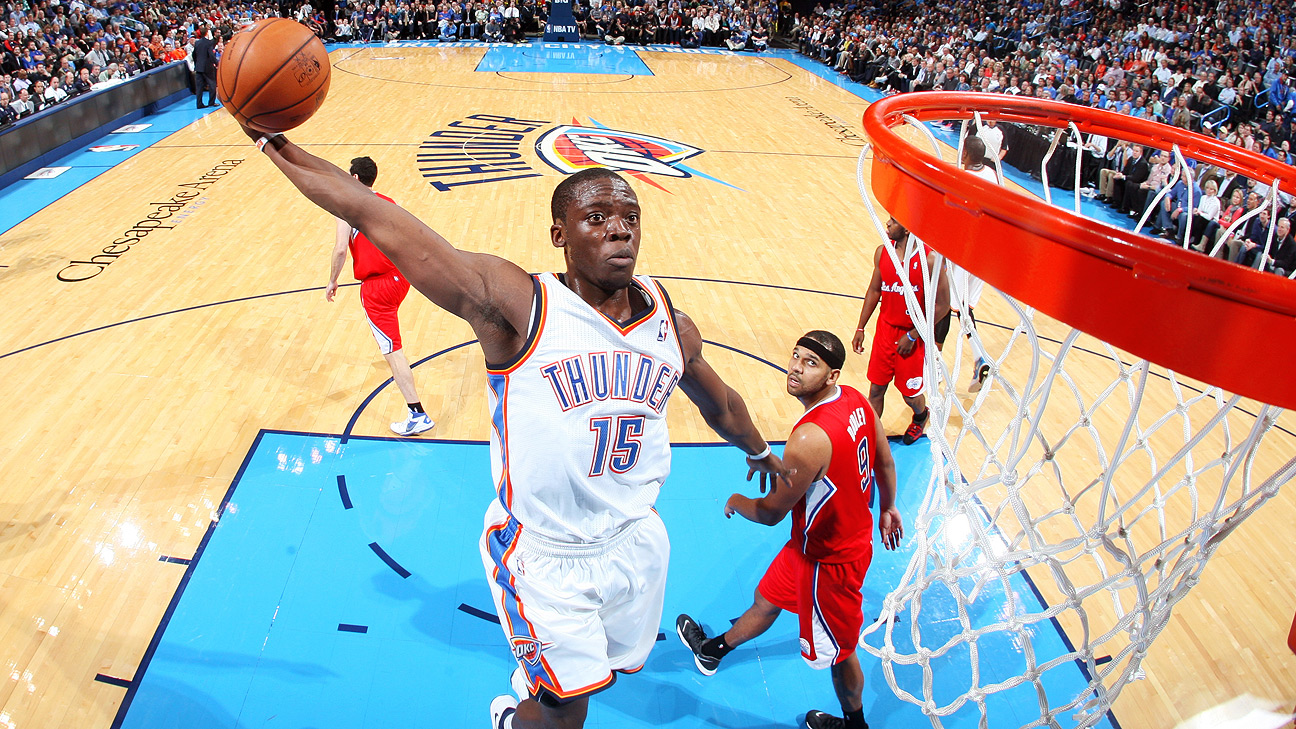 Kevin Durant suffered a mild sprain in the Warriors game last week and the Thunder are taking the precocious route with the reigning MVP. That would mean an increase of usage and minutes for Reggie Jackson, who has now averaged 22 points, 4.5 rebounds, and 5 assists in the two games Durant is on the shelf. Even with Durant's return, I still believe Jackson can find his way and be a constant fantasy contributor.
Devin Harris Devin Harris may have lost his starting job to Rajon Rondo, but Rick Carlisle did keep his minutes intact. Harris delivered 13 points, 3 assists, 2 steals and three 3's in Rondo's debut and that production is enough to make you think long and hard about adding him to your roster.
Dennis Schroeder Jeff Teague is currently nursing a bum hamstring so that catapulted Schroeder to the starting lineup with admirable results. The German-born 17th overall pick in 2013 impressed with 16 assists in the two games he ran the offense with the starters– and that is against Cleveland and Houston. As long as Teague is out, Schroeder is a good play as any third-string guard in your fantasy roster.