We basketball fans will always remember Kobe Bryant and if you have played fantasy basketball long enough, you probably remember Mamba's body of work in his best fantasy seasons.
First of all, the 81-point game. Kobe's final line was 81, plus 6 rebounds, 2 assists, 3 steals, 1 block, 7 3pts made. That would have been the most points scored in DFS basketball in the modern era (103 points in DraftKings and 100.2 in Yahoo). Only Wilt's 100, Jordan's 69 and Hakeem's 38-17-12 triple double are above that in NBA history.
Kobe was in the fantasy basketball top 10 in 10 seasons including number 1 finishes in 02-02 and 06-07. From 1998-99 to 2012-13, Kobe was always in the top 25, never missing more than 17 games in a season while playing all 82 four times.
On to the recap of the Jan. 28 picks:
I'm glad I told y'all to stay away from Ben Simmons and take Pascal Siakam. Simmons was pedestrian, at least to his standards, with 17-4-5 plus a steal. Siakam, on the other hand, was really good, finishing with 24-9-2 plus a steal and could have gotten more if the game's more competitive. Kemba Walker was also mediocre for his standards, totaling only 16-4-8 against a stout Miami defense.
Another one of my great picks was Larry Nance, Jr. who was even better than Siakam. He flirted with a triple double– 17 points, 11 rebounds, seven assists plus two steals. Duncan Robinson had the minutes– topped 30 once again– but looked rather human
I wasn't really looking much into Josh Hart and Brook Lopez since LNJ and Robinson were already pretty cheap but Hart was pretty awful (2 points, 2 rebounds, one assist, one steal, two blocks) and Lopez didn't do much because it's a blowout.
The Studs
Man, I haven't given Damian Lillard much love throughout the course of the season but how about the past three games with Dame? I know he's like over 10,000 bucks at DK but how can you pass up 52.7 points, 7.3 rebounds, 9.3 assists, and a steal per game over the last 3? He HAS TO BE in here! All the more so if you're playing Yahoo because at $48, that's relatively cheap.
Since Dame costs that much, I'll be suggesting somebody with a relatively low salary (but still a stud) in here: Buddy Hield. Hield is averaging 22.2 points, 5.4 rebounds, 3.8 assists and 1.6 "stocks" in the last five games and costs only $27 at Yahoo and $7,100 at DK. Luke Walton better be bringing Buddy off the bench from hereon out.
Some Awesome Value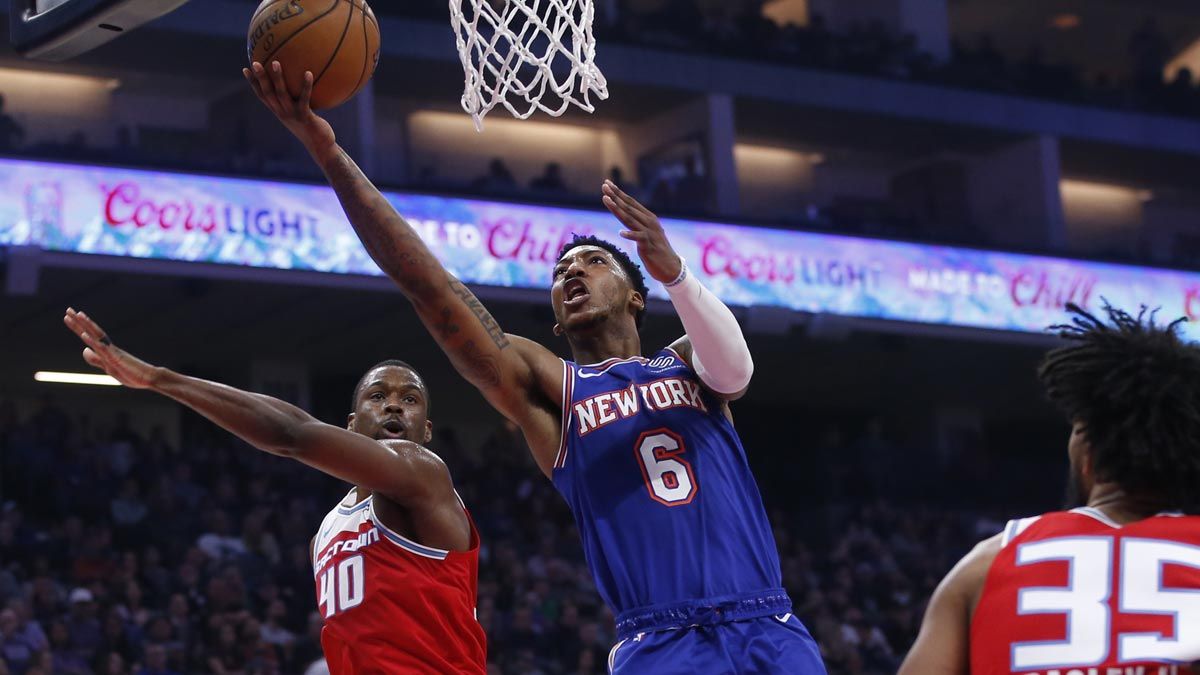 Until the Kings get back Richaun Holmes and Marvin Bagley, there is no way Nemanja Bjelica should be left out. Funny is that, Bjelica costs almost just as much as Hield at Yahoo but only at $6,700 at DK.
Another player to watch out for is Elfrid Payton, who is averaging 9.8 points, 5.7 rebounds, 8.7 assists, and 2.4 "stocks" per game over the past six. Memphis, the Knicks opponents for the night, allows the ninth-most dimes to opponents and that should be additional incentive to tap Payton's services.
The Bargains
Kris Dunn, are you there? I have to get you up in here along with Trevor Ariza, who has logged at least 32 minutes in each of the two games since he was traded to Portland. Ariza is even cheaper in Yahoo ($13) so you got to take long look at the former NBA champ. The Rockets is among the worst in allowing threes and steals to opponents, areas that Ariza is good at.
Speaking of Houston, Danuel House, Jr. ($14 at Yahoo, $5,500 at DK) is starting to heat up but I wouldn't touch Eric Gordon ($7,300) at DK since his salary is too high for my liking after that 50-point explosion vs Utah.
Featured Image: (Lori Shepler / Los Angeles Times)