The Philadelphia 76ers just couldn't catch a break.
Sixers prized rookie Ben Simmons went down with a foot injury during training camp. Currently, no timetable has been set yet for his return.
That is bad news for Philadelphia, who hopes the 19-year-old will be spearheading them to a much-improved season. For now, the future is again put on hold as Simmons is confirmed to have broken the fifth metatarsal bone of his foot.
Even though the team has not said anything about surgery or a return, we can more or less ascertain how much time Simmons will miss. Portland Trailblazers guard C.J. McCollum was cleared to practice two months after suffering the same injury while Brooklyn Nets center Brook Lopez returned two months after undergoing surgery for a stress fracture on that same bone.
And while that alone is bad news, there is potentially worse news along the way.
On Simmons' foot: I did a study in 2014 and found 12 NBA bigs who had a broken foot. Seven subsequently had a second major foot injury.

— John Ezekowitz (@JohnEzekowitz) September 30, 2016
Apparently, odds are stacked against Simmons and other NBA bigs who suffered broken foot. Even so, the previously mentioned McCollum and Lopez (along with Kevin Durant) has played on to become All-Stars after the injury.
At this point, Philadelphia essentially has no one on the roster that can consistently create shot for others while being a threat on his own. This development could push GM Bryan Colangelo to make some moves involving the team's biggest trade assets Nerlens Noel and Jahlil Okafor. If nothing goes down, however, expect all three Sixers point guards to have decent value.
Jerryd Bayless
Bayless had his best statistical season of his career in 2015-16 with career-high marks in rebounding (2.7), steals (0.9), and three point percentage (43.7%). The problem is Bayless is not a high assist rate guy with only 5 dimes per 36 in his career. However, because of his three-point shooting and scoring, he is expected to play a lot of minutes for Philly.
T.J. McConnell
Unless the Sixers can get someone through trades, McConnell can be called upon to run point in Phialdelphia. His previous experience running the team is also a plus. McConnell averaged almost six assists as a part-time starter last season (17 games) and with better options inside with the presence of Dario Saric and Joel Embiid, can easily approach his per-36 minute assist numbers of 8.2.
Sergio Rodriguez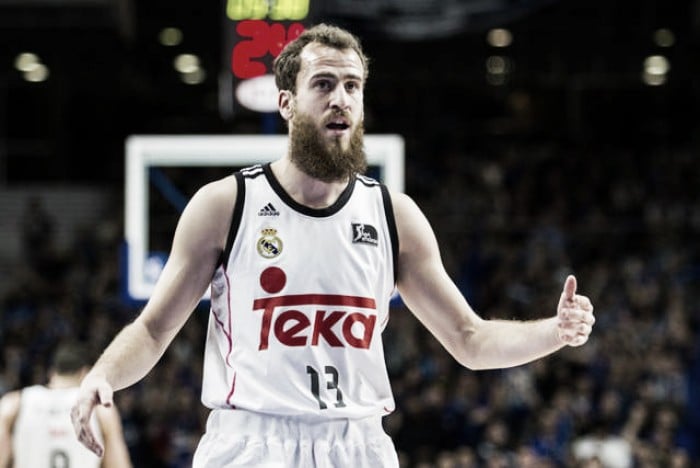 Rodriguez is a very underrated scorer and passer throughout his NBA career (2006-2010). The thing, however, is that Rodriguez has been out of the league since 2010 and may require a little break-in period before he can settle for a definite role much less as a starting point guard. Even so, Rodriguez supplies eight assists per 36 minutes during his NBA stint, not to mention 11.6 points and 1.4 steals to go along with it.
Featured Image via: NBC Philadelphia