As you may have noticed, dear fellow DFS players, fantasy scoring has pretty much watered down as we enter into the homestretch. James Harden, for example, has not had a 60-FP game in the last four, Russell Westbrook hasn't had a triple-double in the last six games, and we can go on and on.
Factors such as nagging injuries, fatigue, or changing priorities are to blame but as fantasy basketball players, we adapt to the changes. That's why in this time of the year, our priority should also shift to finding the cheapest players that can help so we can select whichever of the higher-salaried studs has a favorable and/or competitive matchup. Here are some 5 options for tomorrow's game slate including the Lakers' Moe Wagner.
1.) Moe Wagner, PF, Los Angeles Lakers
The Lakers went from championship hopefuls to lottery-bound in a couple of months but it's not all lost. As a fan, it should suck but fantasy players see gold in this setup as the Lakers begin to make player development a priority.
Enter Wagner, who is averaging 30 minutes of playing time in the past two, culminating in a career performance against Boston. He finished with 22 points, six rebounds, three assists, a trey, and a block and will continue to see opportunities with Brandon Ingram, Kyle Kuzma, and Lonzo Ball all out. And Tyson Chandler right now is straight up unplayable.
2.) Johnathan Williams, PF/C, Los Angeles Lakers
Williams is another beneficiary of the changing circumstances in La La Land. Like Wagner, Williams took advantage of the opportunities thrown his way and that ended in his first career double-double (18 points and 10 rebounds). He is a bit more of an uncertainty compared to Wagner but if he replicates what he did to the Celtics, he has a higher ceiling fantasy-wise.
3.) Keita Bates-Diop, SF, Minnesota Timberwolves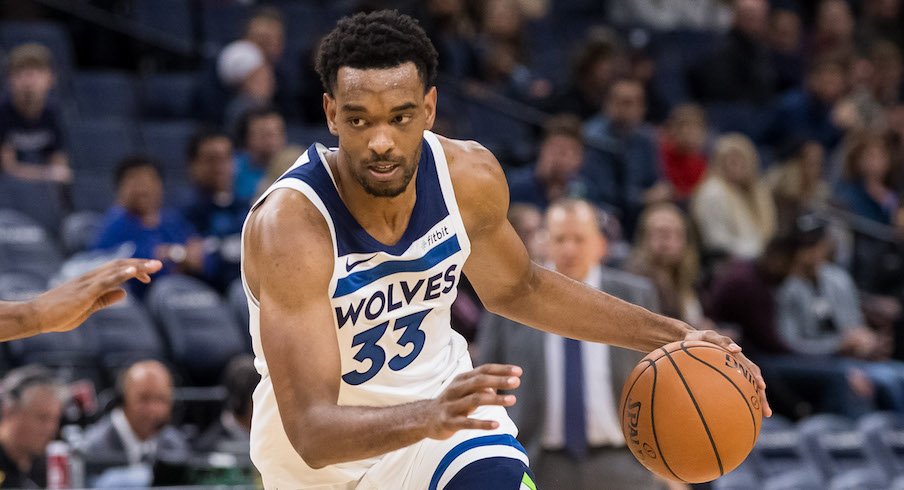 With an injury to Andrew Wiggins, KBP has been put into the starting lineup and he delivered. In two games a fill-in starter, he was averaging 15 points, 5.5 rebounds, 1.5 assists, 1.5 steals, and a block. His efforts also translated to wins so if I'm Ryan Saunders, I'm sticking with KBP in the first five.
4.) Frank Jackson, PG, New Orleans Pelicans
The Pels miss Jrue Holiday's scoring a lot but Jackson has been stepping up in that category lately. He has scored 23 versus the Hawks and is averaging almost 19 in the past three and almost five rebounds as well. However, Jackson's assists numbers are virtually nonexistent but if he can consistently score in the 20s, he will have value.
5.) Jalen Brunson, PG, Dallas Mavericks
Brunson's minutes have gone in the 30's lately and with that much playing time, he also has delivered solid numbers. He has averaged 15.7 points, 3.3 rebounds, and seven assists which is really, really good given how low his salary is.
Featured Image: