Every NBA player will tell you the boring cliche about how it's not about the individual accolades but I don't buy it. These awards make cements your status– be it a very good rotation player (6th man) or the best among your peers (MVP, Coach of the Year, DPOY, etc.).
Without further ado, it's now time make these late-season predictions and to hell with being wrong. There are really no losers here.
Most Improved Player: Draymond Green, Golden State Warriors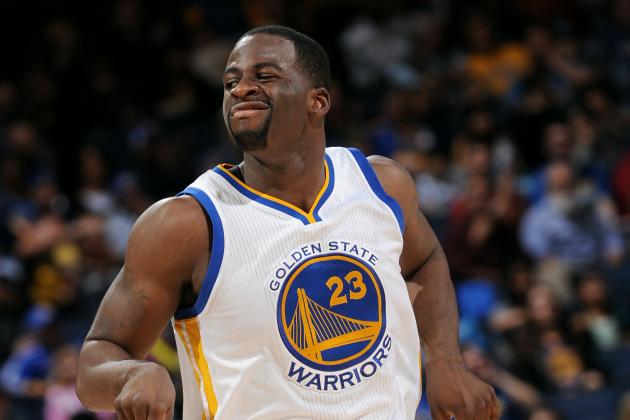 This one is a toss-up between the Warriors' Swiss army knife and Chicago Bulls' hard-nosed swingman Jimmy Butler. I wouldn't lose any sleep if Butler gets picked over Green, but to me, Butler missing 16 games is the deal-breaker.
On the other hand, the former Michigan State Spartan has suited up in all but two games and left fingerprints all over the crime scene–which is basically what the Dubs are doing with the rest of the opposition. While Butler has the sexier numbers (20.3 points, 5.9 rebounds, and 3.2 assists) but then again, in my opinion, Green's across-the-board production (11.8 points, 8.1 rebounds, 3.6 assists, 1.6 steals, and 1.3 blocks) blows "sexy" out of the water.
Sixth Man of the Year: Isaiah Thomas, Boston Celtics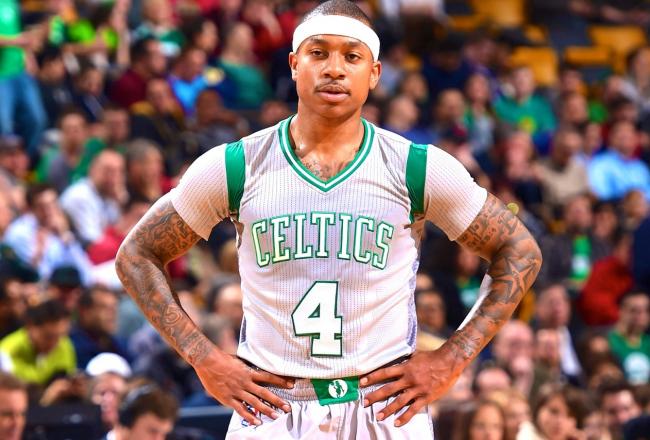 No close second here. Isaiah Thomas can take the trophy home right now and no one will be complaining. Certainly not Jamal Crawford, whose return date is still unknown.
Thomas has single-handedly transformed a paltry Celtics offense (ranked 23rd in offensive rating) to the NBA's best when he's on the floor (an insane 112.1 points per 100 possessions)! Does anyone know how crazy that was? Only a handful of players have that kind of effect on a team's offensive schemes, and all of them are starters and play at least 30 minutes a night.
Rookie of the Year: Andrew Wiggins, Minnesota Timberwolves
Statistically speaking, Andrew Wiggins is the runaway winner but my heart goes to Nikola Mirotic. Nobody in this year's class play with the same poise and smarts as the import from Montenegro but his chances came mostly out of injury minutes and was basically buried in the bench when Pau Gasol, Taj Gibson, and Joakim Noah are all healthy.
On the other hand, Wiggins has had the green light practically the minute he stepped in Minnesota. He leads all first-year players in points (16.3) and minutes per game (35.8) and has maintained very solid numbers throughout the year. Operative word is YEAR, so sorry Nerlens Noel.
Defensive Player of the Year: Rudy Gobert, Utah Jazz
The French Rejection, The Stifle Tower, I mean, how many nicknames can this guy have? Some of the league's best don't even have one and Rudy Gobert has two?
By all means, the monikers Gobert received is simply a testament to his defense. Per NBA.com tracking, of the 10.7 shots opponents attempt in front of Gobert, only about 4.5 or 42.2% of them prove successful. He holds opponents down to 5 percentage points less when he's the one defending them including an insane 12.7 percentage points less when shots are attempted within 6 feet.
If you don't call that defense, I don't know what is.
Coach of the Year: Steve Kerr, Golden State Warriors
This is a coin toss between Kerr and the Hawks' Mike Budenholzer but I'll go with the rookie on this one. For one, Bud has the luxury of being with his guys for a year while Kerr was hired just this offseason. Though that argument can flip one way or the other, this choice is much clearer when you look at the adjustments Kerr made within the team. He put Andre Iguodala on the bench to stabilize the second unit and installed Draymond Green as a permanent starter even after David Lee healed up.
These finer points escape the notice of casual fans but it was the very thing that makes Steve Kerr a cut above the rest.
Most Valuable Player: James Harden, Houston Rockets
As far as I'm concerned, this is just a two-man race for the coveted Maurice Podoloff trophy and it's down to Steph Curry and Harden. The reasoning is quite simple: Valuable.
Get Curry out of the Warriors equation and they won't be going anywhere but that team still makes the playoffs. Pull Harden out of Houston and they may not even get to 40 wins!
Russell Westbrook may stake his claim but then again, he has missed 15 games and OKC is barely hanging in there. On the contrary, the Rockets is still in the running for the No. 2 seed in the West and it's all thanks to the do-it-all bearded guy.