NBA DFS Basketball Value Picks: Nov. 25, 2016
The Studs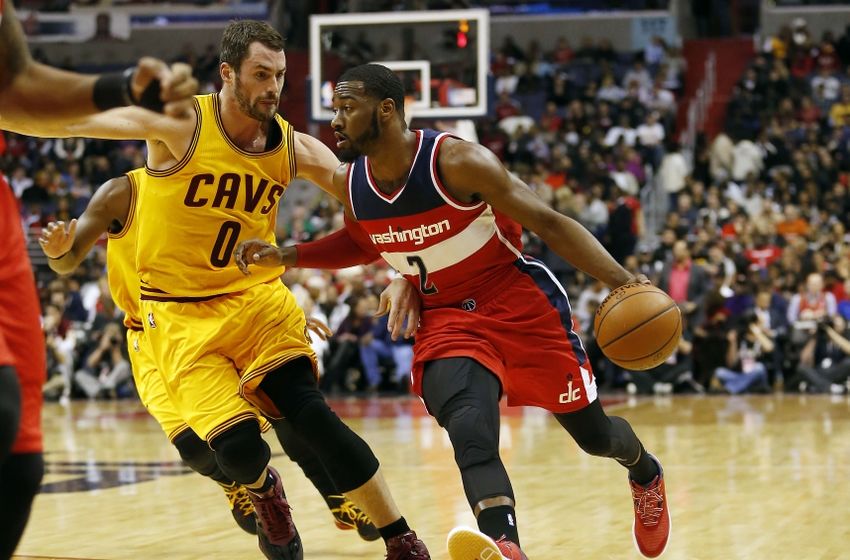 Kevin Love, PF, Cleveland Cavaliers ($7,800)
Kevin Love is a superstar and the Cavs are finally using him like one. Love has just exploded for 62 fantasy points on the Portland Trail Blazers and I'm excited to know what he can do against Dallas. Granted, the chance of this being a blowout is quite high (Vegas Insider has Cleveland as a -14.5 favorite) but he might still have some heat left after that ridiculous first quarter outburst. Love only has one under-30 FP outing in the past 10 games, so I guess he's a very safe pick at that price.
John Wall, PG, Washington Wizards ($8,800)
Wall's price tag is quite high and it's understandable if you will go for cheaper but just-as-solid options like Chris Paul and Kemba Walker at point guard. J-Wall, in my opinion, is the most reliable of them all given the Wizards' pathetic bench and his last 60-FP showing. He has produced at least 42.5 FP in the last 5 outings and it's interesting to see how he does against the Orlando Magic.
The Middle Men
Pau Gasol, C, San Antonio Spurs ($5,800)
Pau isn't the stat-stuffer we know from a year ago but it's obvious he has settled in his new role now. Since Nov. 11, Gasol has not produced below 28 FP and at that price, that is quite a value.
Evan Fournier, SG, Orlando Magic ($5,500)
Fournier struggled with his shot the past few games but has nicely bounced back with a 40-FP against Phoenix at home. Orlando will host Washington Friday and the French guard scores around 5 more fantasy points at home than on the road, making him a wonderful choice at his position.
OTHER OPTIONS: TREVOR BOOKER, PF, BROOKLYN NETS ($,5,300);
The Bargains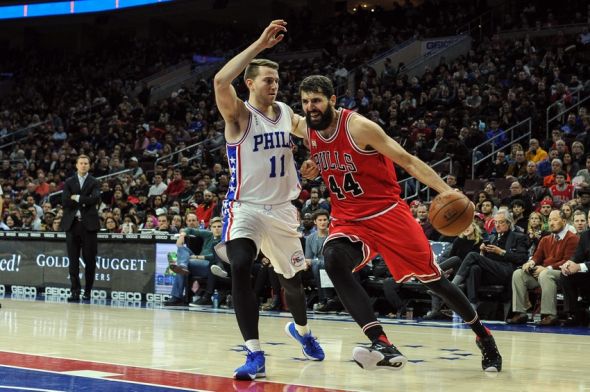 Nikola Mirotic, SF/PF, Chicago Bulls ($4,800)
It will take Nostradamus' fortune-telling skills to predict how Mirotic will do on a nightly basis but he has been historically good against Philadelphia and there's no reason to believe that won't continue. But then again, because of the volatile nature of Mirotic's game, I can't blame you if you look somewhere else for a bargain like Tony Parker or Brandon Jennings at point guard or Jae Crowder and Michael Kidd-Gilchrist at small forward.
Jonathan Gibson, SG, Dallas Mavericks ($4,000)
Just to thrown in another name in the hat, Mavs' Gibson is the latest beneficiary of Rick Carlisle's depleted point guard battery. He, however, has been up-and-down which doesn't make him an attractive option like the aforementioned Parker or Jennings. If you're a gambler by heart, then you can try at your own risk.
STILL other options: JUSUF NURKIC, C, NUGGETS ($4,800); ERIC GORDON, SG, ROCKETS ($4,800)
Note: All stats and salaries are from Draftkings.com
Photo: Greg Bartram | USA TODAY Sports