The Studs
Giannis Antetokounmpo, PG/SF, Milwaukee Bucks ($10,300)
The "Greek Freak" is in the conversation of being the best basketball fantasy player right now, so why not? Plus, the Bucks are going to catch Boston on the second night of a back to back. Needless to say, things are going to be looking real good for owners who'll spend big money on Giannis.
Andre Drummond, C, Detroit Pistons ($7,600)
For some reason, nobody is talking big about Andre Drummond in fantasy circles. His ADP in most season-long leagues is the lowest that it's ever been. Make no mistake about it, however, Drummond is on course to have an All-Star season. He is a walking double-double and remarkably improved his FT shooting so that means his points will no doubt go up, with his elite rebounding and improved passing (had 7 assists in their preseason finale) also going to be there.
Another option: LaMarcus Aldridge, PF @ $7,300
The Middle Men
Jeff Teague, PG, Minnesota Timberwolves ($5,800)
A former All-Star in his prime at less than $6,000? Count me in. Teague will be having a fun time scoring and assisting in a loaded Timberwolves lineup and will notoriously be run to the ground by Tom Thibodeau. Not that we're complaining.
Khris Middleton, SG/SF, Milwaukee Bucks ($6,400)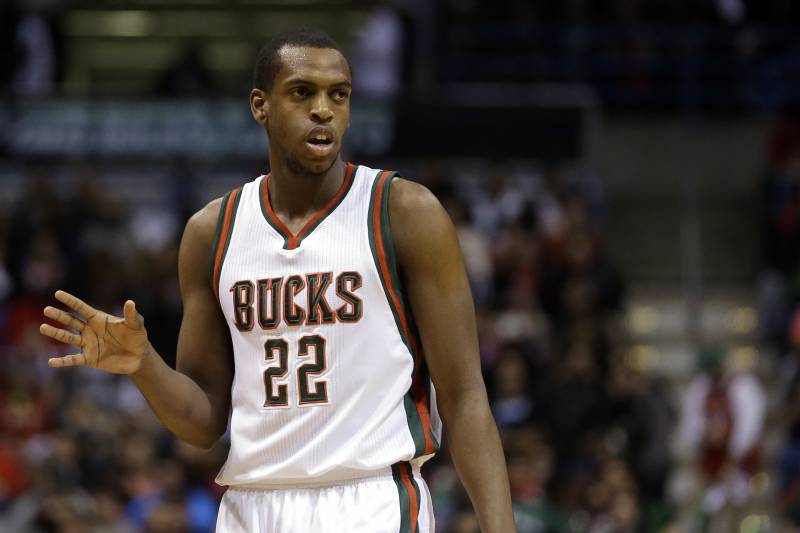 Middleton is a guy that can contribute in all facets of the game, making him arguably the second-best fantasy option in the Bucks behind Antetokounmpo. He will be able to dish out assists, hit 3's, hustle for some steals, and collect some rebounds while scoring in the mid to high teens. And didn't I say their opponent (Boston) is on the wrong end of a back to back?
Another option: Andrew Wiggins, SG/SF @ $6,000
The Bargains
John Collins, PF/C, Atlanta Hawks ($4,600)
Collins is in a good situation in Atlanta as far as minutes go, backing up only Ersan Ilyasova to start the season. The rookie earned rave reviews in his Summer League performance, and while we don't expect him to produce those type of numbers right off the bat, he'll be able to produce points, rebounds, and blocks in a relatively thin Hawks frontcourt.
Jaylen Brown, SG/SF, Boston Celtics ($3,900)
I know, I know. The Celtics are on a back-to-back, blah blah, but how can you not pick JB after picking up 25 points, six rebounds, and three assists last night? It's unfortunate what happened to Gordon Hayward but it seems to me that the other young guys are ready to step in and fill his role.
Featured Image via: eurohoops.net