So this is what it all boil down to: the playoffs.
Next week will be the moment of truth in most leagues and after 20 weeks of going through injuries, scanning waiver wires, and orchestrating trades– this is it. Reaching this far is quite an accomplishment given how crazy the season got with standouts like Kemba Walker, Kobe Bryant, Kevin Durant and others spending more time in the shelf than old bread.
Chances are you drafted one of them and you survived with that excellent team management skill of yours. See? You're quite good.
The only thing that remains now is rounding your team out for that final run. And because we're talking playoffs, we're talking head-to-head leagues, which means part of the strategy is stocking your team with players that play a lot of games.
Portland, San Antonio, Charlotte, and Brooklyn are excellent choices, all of them playing four games in the next four weeks. It would only make sense picking up one or two from these squads to give yourself an edge during the crucial stretch.
NBA Fantasy Forecaster Week 21: Player pick-ups
Arron Afflalo, SG/SF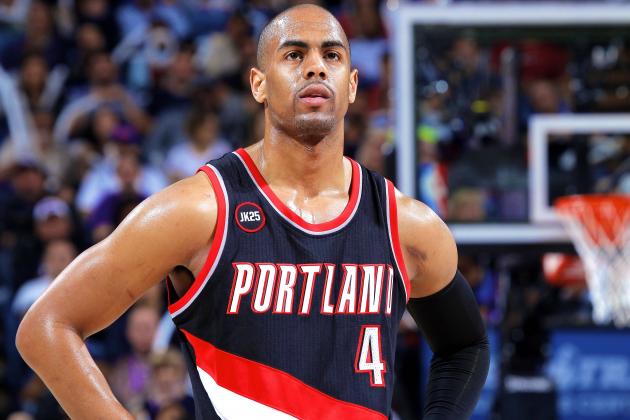 Afflalo's best days might be behind him but he is solid in all areas that it's worth picking him up as a No. 3 shooting guard because of the aforementioned abundance of games by the Blazers. His scoring and three-point numbers are inconsistent at best but he has drained a three in all but one of them in nine games with Portland. The playing time isn't going down anytime soon (Wes Matthews is out for the season) so that's enough guarantee Afflalo still has some encouraging performances ahead of him.
Gerald Henderson, SG/SF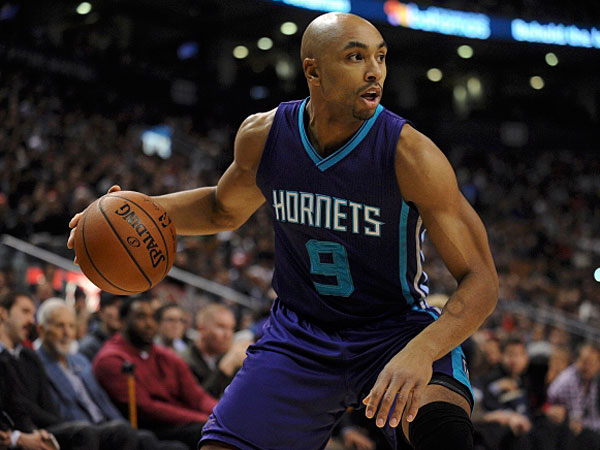 If it's better not raising your expectations high for Afflalo, Gerald Henderson himself has shattered all expectations. Sure, injuries to Kemba Walker and to a lesser extent, Al Jefferson, (not to mention Lance Stephenson's lack of effectiveness) boosted Henderson's overall value, his consistency is through the roof.
He has averaged 15 points, 4 rebounds, and 4 assists in March and even when Walker returns and gets his usual dose of minutes, I'm sure coach Steve Clifford will find a way to retain Henderson in the rotation.
Other Hornets to look at: Michael Kidd-Gilchrist, Bismack Biyombo (especially when Big Al sits down)
Jarret Jack, PG/SG Given how painfully up-and-down Deron Williams is, it's only a matter of time before Jarret Jack takes over the lead PG role once again. If not, the worst case scenario is playing alongside Williams in a smaller backcourt, still retaining much of his value.
In the past 3 games, Jack has averaged 15 points and 5 assists while hitting 16 of 33 from the field during the same span.
Brandon Bass, PF
As soon as Jared Sullinger went down, the two frontcourt positions are up for grabs. Now, not anymore.
Brandon Bass emerged as a real scoring threat from the 4 position for the Celtics, averaging almost 13.2 points and 7.4 rebounds in the past 30 days. During that span, Bass takes over 10 shots a game and shot 55%, so his FG% has the potential to swing that category in your favor.
Other Celtics to look at: Avery Bradley, Evan Turner
Other notable options, all below 50% ownership in most leagues: Will Barton, Isaiah Canaan, Rodney Stuckey, Nikola Mirotic, Andrea Bargnani, P.J. Tucker