Every year we say 'It's a crazy NBA trade deadline' and this time around we actually mean it. Some trades that have taken place shook the NBA's balance of power and even though it will be difficult to feel out their fantasy outlooks, we'll try nonetheless.
Winners
Bobby Portis, PF/C, Washington Wizards
Portis has had a publicized beef with Bulls coach Jim Boylen and I'm sure for him, getting out of Boylen's tutelage is a win in itself. It looks like it will also be the case inside the basketball court.
A natural power forward, Portis will slide into the starting lineup with the Wizards and may also possibly pick up center minutes behind Thomas Bryant. The small sample size suggests Portis will thoroughly thump the 24-minute playing time he had in Chicago which means his fantasy outlook is bright.
Jabari Parker, PF, Washington Wizards
Parker is also part of the Chicago-Washington trade and believe it or not, Parker has averaged slightly more minutes than Portis in his first two games with the Wizards. The early returns suggest Parker is asked to be more of a playmaker off the bench and has accumulated 15 assists during that span.
Now, I don't think that's sustainable (his career-best APG is 2.8) but it's easy to see Scott Brooks has a definite role for Parker in mind, something he did not have while in the Windy City.
Boban Marjanovic and Ivica Zubac
The two big men were sort of similar since they don't need 25 minutes to help fantasy owners. Marjanovic has long been a per-minute stud and should find 12-15 minutes behind Embiid or start for him during maintenance periods. Zubac also found himself the Clippers' starting center and will flirt with a double-double with excellent percentages on a nightly basis.
Losers
Tobias Harris, SF/PF, Philadelphia 76ers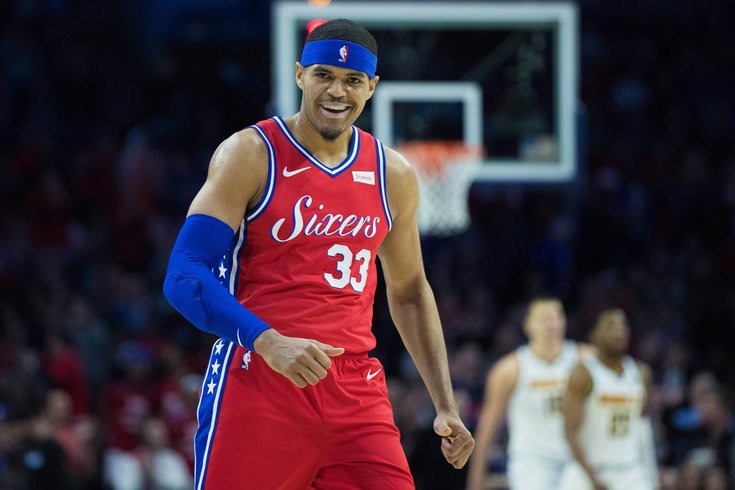 Harris is in a better place basketball-wise with so much talent in Philadelphia. However, that does not bode well for his overall value. He won't have the same scoring output or usage rate for the Sixers but the two-game sample size suggests he may still sustain the same efficiency.
Harrison Barnes, SF/PF, Sacramento Kings
Barnes wasn't much of a fantasy star in Dallas and may be less of such in Sacramento. He will have to share with three heavy usage guards in De'Aaron Fox, Buddy Hield, and Bogdan Bogdanovic. The encouraging thing is, Barnes played 37 minutes in his first game in a Kings uniform.
Marc Gasol, C, Toronto Raptors
Like Harris, Gasol is in a better place but this means hell for his fantasy owners. The Raptors has Serge Ibaka as a full-time center and Gasol may end up playing 17-20 minutes a night depending on matchups. That may be better for his career long-term but for his owners this season, that's a disaster.
Featured Image:
Bill Streicher-USA TODAY Sports