You know I don't believe in a one-size-fits-all approach when it comes to everything and that includes NBA fantasy basketball.
So what's the point of giving the tips? Well, while what works for you may not work for others (and vice versa), there is an outline for this, a guide if you will so you'll know if you're handling everything right and well. That does not 100% guarantee anything but it will tremendously improve your chances to win your NBA fantasy basketball league.
The best thing about fantasy basketball is that you can pretty much predict what players do from month-to-month and year-to-year. You know rookies will struggle off the bat, trading player X will open things up for player Y, and so on and so forth. Surprises (like really BIG surprises) and 'I didn't see it coming moments' are less in fantasy basketball than in any other sport. Whether there's an aforementioned swap, injuries, rest, or whatever, you can more-or-less predict who'll benefit from the surplus of minutes.
Touching the very first point that I made, not all fantasy leagues are created equal. The method on winning Head-to-Head leagues is different from what you would do in daily or Roto leagues. H2H is all about schedule while Roto requires balance and daily leagues require, well, a little bit of both with a sprinkle of luck to the side. The dailies also put a premium on blocks and steals, which makes non-scoring defensive studs Rudy Gobert and Nerlens Noel more valuable than they are outside of the daily fantasy realm.
Of course, you can always come up with your very own approach, but with the tips below are foolproof and should have no law against them. Here are the top tips to win your NBA fantasy basketball league, especially right now that we're half-way through the season.
1. Sharpen the virtues
You cannot win your league without patience and dedication. There are one too many times when player A ranks very high on everybody's draft list struggle for a month (or more) and then got dropped. For example, Brandon Jennings had a notoriously rough start failing to break the 10-point barrier in 14 December games. There were outings where he would lose minutes to reserve D.J. Augustin. After Motor City's front office shipped Josh Smith out of town, Jennings has averaged 23.9 points, 6.4 assists and 1.6 steals in nine January contests and sitting as the eighth best point guard when it comes to averages during that same span. You get the point.
What about dedication? Setting line-ups day after day, week after week for over four months is mentally grinding so make sure you're in this long-term and you'll get the bragging rights later.
2. Work the Wire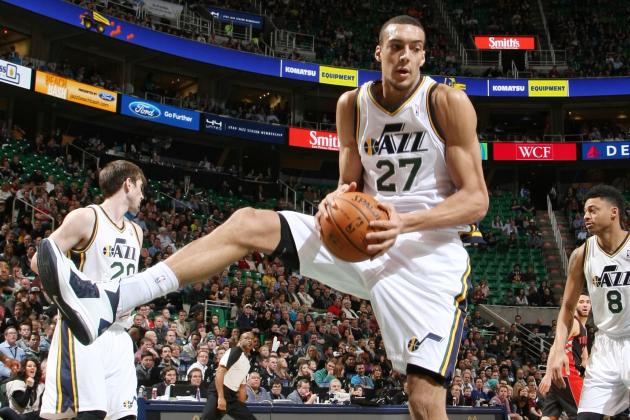 You seldom are going to win with the team you drafted with so pay very close attention to the people who got no attention. For instance, I got Danilo Gallinari and Shawn Marion (along with three others who were injured) in one of my leagues and we know how that turned out. While nobody's looking, I swooped Draymond Green and Mason Plumlee from the wire and unsurprisingly, I'm on my way to winning that roto league.
3. Don't Settle
The "don't fix it if it ain't broke" philosophy don't apply here. Whether you're leading your league or at rock-bottom, never settle. You can improve your team through the waiver wire but you can do more in trades. Most of the time, trading for one fantasy superstar for two mediocre (but still good) ballers always puts you on top. If you can get an owner to pull the trigger for LeBron James in exchange for your Rajon Rondo and Jeff Green (just an example), then why not?
4. Protect and Punt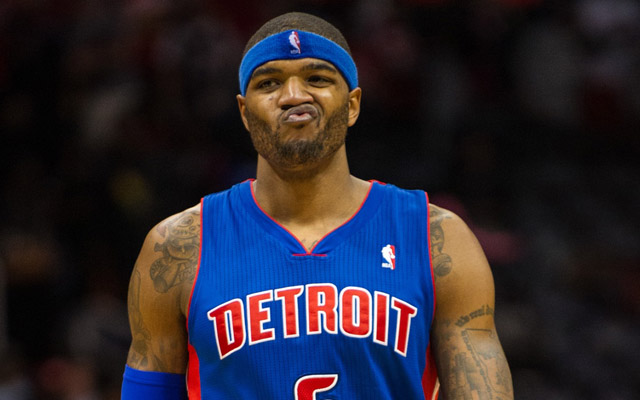 To punt or not to punt, that is the question. I say, punt half-heartedly. What I mean is protect the percentage categories in the first few months so when push comes to shove, you can punt percentages midseason if something like that needs to be done. Right now, if Josh Smith is still available in your waiver wire, maybe you can swallow the awful percentages in favor of his scoring, rebounds, steals, assists and blocks. If that's an option, there's no reason why you shouldn't go for it.
5. Always Be The First
This requires time in your hands but hey, if you want to win it all, you have to sacrifice. Get all help that you can, be it in the form of box score apps or simply the good old sage we all know as Twitter. Nobody beats Twitter when it comes to news so follow every basketball authority there is and reap the benefits. Being one step ahead of your competition is like you laughing in their faces all the time assuming you aren't already.