If you have played fantasy basketball, you'll know how rare a triple-double is. While scoring may be the most celebrated statistic in the sport, winning a game involves more than just putting the ball through the hoop. For example, grabbing the most rebounds means you are giving your team more chances to score. Piling up assists means you're setting your teammates up so they can score.
A basketball player should be skilled enough to perform any of these offensive statistics, but it's easier said than done. As previously mentioned, getting a triple-double is such a rare occurrence that it happens only once in every 7 games. In previous generations, it's even fewer and farther in between. So, what is a triple-double in basketball?
Definition of a Triple-Double in Basketball
There are five major statistical categories in basketball, namely, points, rebounds, assists, steals, and blocks. If a player accumulates at least 10 in three of these categories, he has a triple-double.
The most common triple-double combination is in points, rebounds, and assists. If Player A had 21 points, 11 rebounds, and 10 assists, he has a triple-double. If Player B had 15 points, 13 rebounds, and 12 blocks, he has a triple-double.
A much more common statistical feat is called a double-double. If a player accumulates at least 10 counts in two categories, that's considered a double-double. A quadruple-double, double digits in four categories, has only been achieved by four players in the history of the NBA.
History of the Triple-Double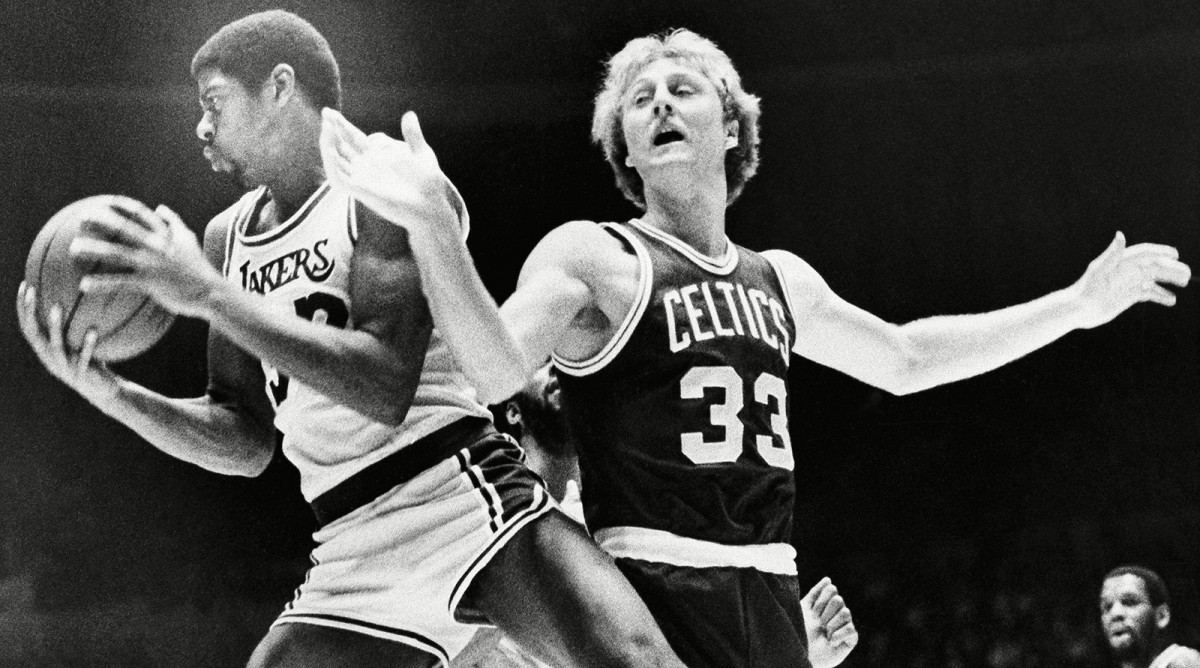 Basketball has been around since 1891, but the term triple-double hasn't been used until 1980. Two individuals– Harvey Pollack and Bruce Jolesch– were credited for coining the term. Coincidentally, the year 1980 was the first season that both Larry Bird and Magic Johnson were in the NBA. Both are considered to be generationally great all-around players.
Triple-Double Facts and Trivia
The first person to record a triple-double in NBA history was Andy Phillip of the Philadelphia Warriors. It happened on December 14, 1950, when Phillip recorded 17 points, 10 rebounds, and 10 assists versus the Fort Wayne Pistons.

Only two players– Oscar Robertson and Russell Westbrook– averaged a triple-double throughout an NBA season. Robertson was the first to do it in 1962 but Westbrook did it for three consecutive seasons and currently on pace to finish the season with a triple-double average.

Speaking of Robertson, the Hall of Famer currently leads the all-time triple-double record with 181. Westbrook is not far behind with 157 and counting.

Dikembe Mutombo is the oldest player to record a points-rebounds-blocks triple-double.

Hassan Whiteside had the last four points-rebounds-blocks triple-double.

Only Wilt Chamberlain and Nikola Jokic have recorded triple-doubles without missing a field goal.

Wilt and Westbrook were the only ones to tally 20-20-20 triple-doubles.
Why Triple-Doubles are Increasing in Today's NBA
A triple-double is rare, but it is happening more than ever in today's NBA era. Compared in as recent as the 2011-12 season which saw only 18 total triple-double, triple-doubles are up 700% right now.
What could be the possible reasons for this? First is the complete freedom of offensive players and officiating often gives the advantage to the offense in calls. This leads to more points and assists. The second is the emphasis on faster play. This leads to more possessions and increased rebounding opportunities. The third possible factor is the three-pointer coming into play. With teams taking long-distance shots more than ever, it leads to longer rebounds, allowing players of any position to accumulate caroms. Put the three factors together and you get the perfect recipe for a triple-double to occur.
According to Tim Reynolds of the Associated Press, this will be the fifth consecutive season that the NBA has seen at least 100 triple-doubles. Compared to the 2011-12 season where only Rajon Rondo had multiple triple-doubles, right now, there are already 14 players with more than one. Westbrook is again the leader with 18, with Nikola Jokic, James Harden, and Luka Doncic not far behind.
Active players with the most triple-doubles
Russell Westbrook- 158

LeBron James- 98

James Harden- 56

Nikola Jokic- 50

Luka Doncic- 34

Rajon Rondo- 32

Ben Simmons- 31
More Little-Known Triple-Double Statistical Facts
JaVale McGee recorded a triple-double with blocks on March 15, 2011: 11 points, 12 rebounds, and 12 blocks.

Shaquille O'Neal had the only game with at least 20 points, 25 rebounds, and 15 blocks in history. Shaq accounted for 24 points, 28 rebounds, and 15 blocks on Nov. 20, 1993.

Clyde Drexler and Mookie Blaylock almost landed the elusive quadruple-double. Drexler once finished one rebound shy (26 points, 11 assists, 10 steals, and 9 rebounds on Jan. 19, 1986) and Blaylock was two rebounds short (14 points, 11 assists, 10 steals, and 8 rebounds on April 14, 1998.)

Hakeem Olajuwon had two quadruple-doubles in the same month (March 1990). The first one, however, was overturned after a review.

The most assists recorded in a triple-double was 24 by Rondo and Westbrook. Rondo did it back in October 2010 while Westbrook dropped all those dimes back on January 11, 2019.
Bottom Line: What is a Triple-Double in Basketball?
A triple-double in basketball is when a player reaches double-digits in any three of the five categories. These categories are points, rebounds, assists, steals, and blocks. As you can imagine, the stars have to align for someone to record a triple-double. He needs to do many things at an elite level before messing around the triple-double territory.
However, with the evolution of the game and rule changes in officiating, the tide is beginning to turn. Now, we see more triple-doubles than ever, an increase of 700% from nine seasons ago. On average, we see one triple-double performance every seven games. That is why this season is on pace to break the most number of triple-doubles in a season.
Among active players, Russell Westbrook has the most triple-doubles with 158. If he can get 24 more, Westbrook will be the all-time leader in the category, eclipsing the four-decade record of the great Oscar Robertson (181).
Still, it would be interesting to see if someone would even approach those numbers. If we had to bet, our money is on Luka Doncic. Doncic has 34 triple-doubles and counting in only his third NBA season. If he averages 20 per season over the next 12, the Slovenian superstar would have 270 triple-doubles when all is said and done.
Featured Image Credit: Bill Streicher, USA TODAY Sports