The NBA pays its players the most, a wide margin over any other sports league in North America or anywhere else. While it's true that the NBA has lots of money to go around, sometimes there are situations that show it's much better to just nod your head and take what's given to you.
Here are 5 NBA players who turned down big money offers in hopes of securing bigger contracts. They bet on themselves, which is commendable, but they eventually wound up with the short end of the stick.
1.) Nerlens Noel
Noel was a high lottery pick of the Sixers, but with the arrival of Joel Embiid, they figured he was expendable. Philly then traded Noel to Dallas and made a good enough impression that on the summer before the 17-18 season, the Mavericks offered him a lucrative contract. It was $70 million dollars for four years, and it was there for the taking, but his representation declined.
What happened next was the contract negotiation equivalent of a horror movie. No other team thought Noel was worth a lick and he ended up signing a "prove it " one-year deal with the Mavs for a little over $4 million.
The Kentucky product bounced around a little bit for spare change and finally found a home with the Knicks. He signed a deal with New York worth $32 million over three years. Well, that was a far cry than what he would have received from the Mavs four years back, but at least he cashed in now.
2.) John Amaechi
If there ever was a highlight of John Amaechi's career, he made the first bucket of the new millennium. On the other hand, a lowlight would be the time he turned down a six-year, $17 million deal offered by the Lakers to return to Orlando on a minimum deal.
Amaechi said he felt the Magic needed him more than the Purple and Gold, who had a prime Shaquille O'Neal at the time. Still, it was stupid to turn down that kind of money for chump change. Worse, Amaechi's career never took off with the Magic after one solid season and was out of the league a few years after spurning L.A.
3.) Latrell Sprewell
Sprewell was a highly-talented, but enigmatic player in his heyday but he has found somewhat of a home late in his career at Minnesota. After a trip to the Western Conference finals a year before, Spree and the Wolves management began negotiation a contract. The team offered him $21 million for three years, which, by all accounts, was fair given the fact that he was 34 years old.
Well, Spree wasn't the sharpest tool in the said, but even a nitwit like myself could easily figure the next move: SIGN THE CONTRACT! Instead, Sprewell took the case to the media and blurted the famous line "I have a family to feed."
To make the long story short, nobody offered Sprewell the amount that he wants and he was quickly shown the door out of the NBA. He found himself a new hobby called "not paying taxes" and now lives out of a rented house in Milwaukee.
4.) Brandon Jennings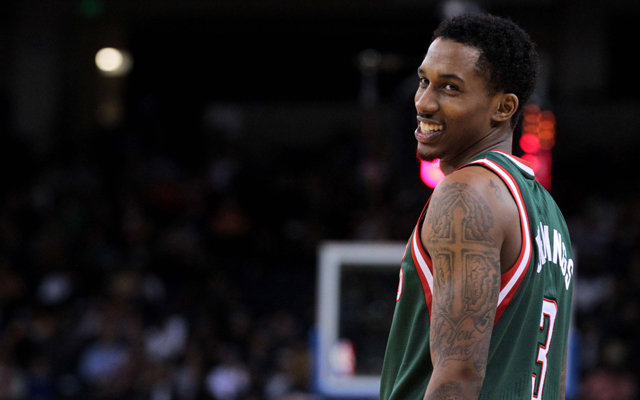 Who would've thought the Milwaukee Bucks was once upon a time Brandon Jennings' team. The Bucks brass certainly thought he had the potential to be a franchise cornerstone. If they weren't, they wouldn't have offered Jennings a four-year, $40 million contract.
Word was Jennings was keen on leaving the Bucks and wanted to play for the Pistons. Detroit did not offer him anywhere close to what the Bucks initially offered, so Jennings ended up taking a three-year deal worth $24 million. That's over 5 million a year that he turned down and he was never the same after an electric rookie year.
5.) Dennis Schroder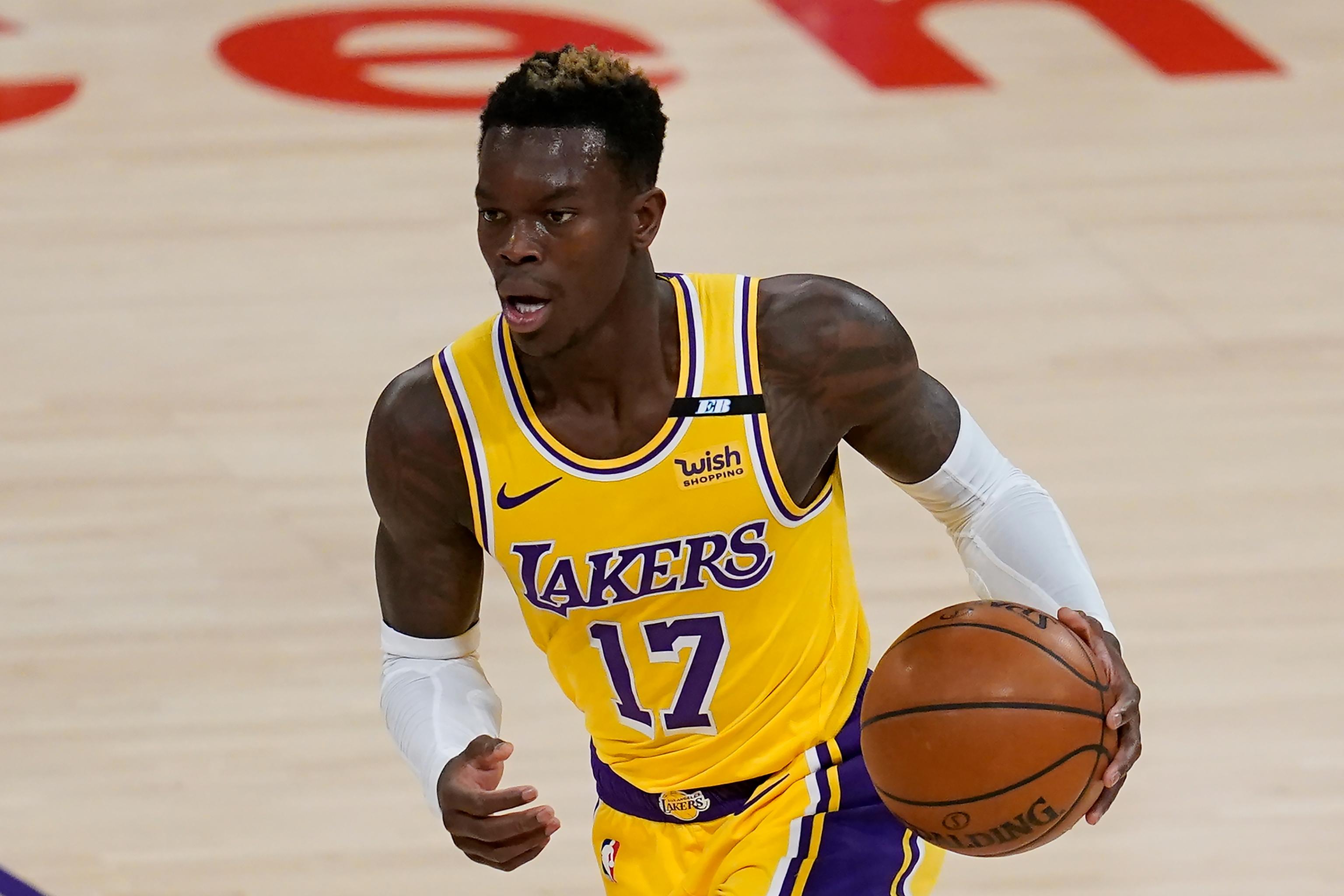 To be fair, the jury is still out on Dennis Schroder and he might he still get a large contract from someone. But to think he turned down a deal paying him 21 million a year is a mind-boggler of epic proportions.
Salary cap experts say the only way Schroder can get the money he wants is through sign and trade. But from the looks of it, no team (of their right mind) is offering that amount. Some suggest he should take a 1+1 deal with a player option on the second year to prove himself. Whatever the case, Schroder must be beating himself up after that boneheaded move.
Featured Image: Kevin Jairaj-USA TODAY Sports