1. What's DeAndre Jordan doing in there?
Perhaps the most mind-boggling stat for US: They've blocked 2 shots total over the last 2 games.

— Nate Duncan (@NateDuncanNBA) August 14, 2016
2. Should Coach K play Harrison Barnes more? I think he should.
3. How long is this second?
That's an awfully long 1 second ?pic.twitter.com/c6sWai6ko6

— BALLGOD (@theballgod) August 13, 2016
4. Anthony Davis
AD's trajectory in terms of statistics went a step back last year but he is still awfully good. He is 7th in PPG, 4th in BPG, 9th in RPG, and 9th in PER.
5. USA Women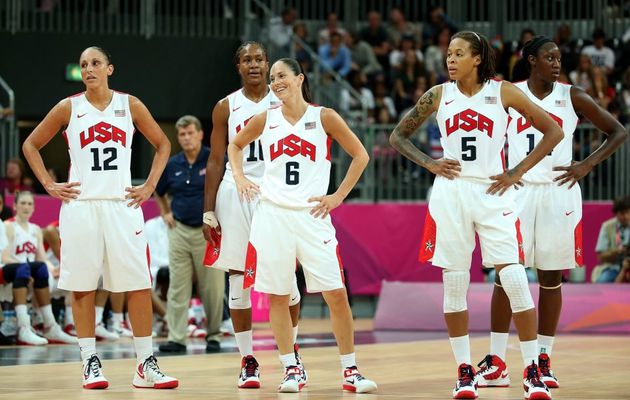 The United States women's basketball team just dished an Olympic record 40 assists in the win over China. However, nobody but Sue Bird was ranked top 5 in the category. Even then, six other individuals averaged at least 2.6 assists a game including Maya Moore, Lindsay Whalen, Diana Taurasi, and Seimone Augustus. That's what we call teamwork, boys!
Photo: Reuters via newsgrio.com