1.) Delon Wright, PG, Sacramento Kings
DeAaron Fox is going to be out at least 10 days because of Covid protocols, so there isn't going to be any point guard in the Kings lineup except Wright. Tyrese Haliburton will also get the chance to run the show, but at $11 in Yahoo and $5,200 in DraftKings, Wright gets the nod here.
2.) Gary Harris, SG, Orlando Magic
In his last game, Harris turned out probably his best statistical performance in a long time with 19 points, six boards, and seven dimes. It may be due to the absence of Terrence Ross and MCW, but if they remain to be out, Harris may have an encore against Memphis.
3.) Alex Len, C, Washington Wizards
I don't have complete confidence in Len's playing time under Scott Brooks, but the big man has now posted two consecutive double-doubles so he might be on to something here. He is averaging 24 minutes in those two games, so I think if he does get playing time in the mid-20s, we should expect something great about the former lottery pick.
4.) Mikal Bridges, SF, Phoenix Suns
Bridges may be a better bargain option at Yahoo than DK, but his salary in DraftKings doesn't hurt either. Bridges has been playing really well in the last six games, except for a mediocre outing against Brooklyn. He is good for 15.8 points, 3.5 rebounds, 2.8 dimes, 2.1 stocks, and over 2 made treys a game over that span.
5.) Keldon Johnson, PF, San Antonio Spurs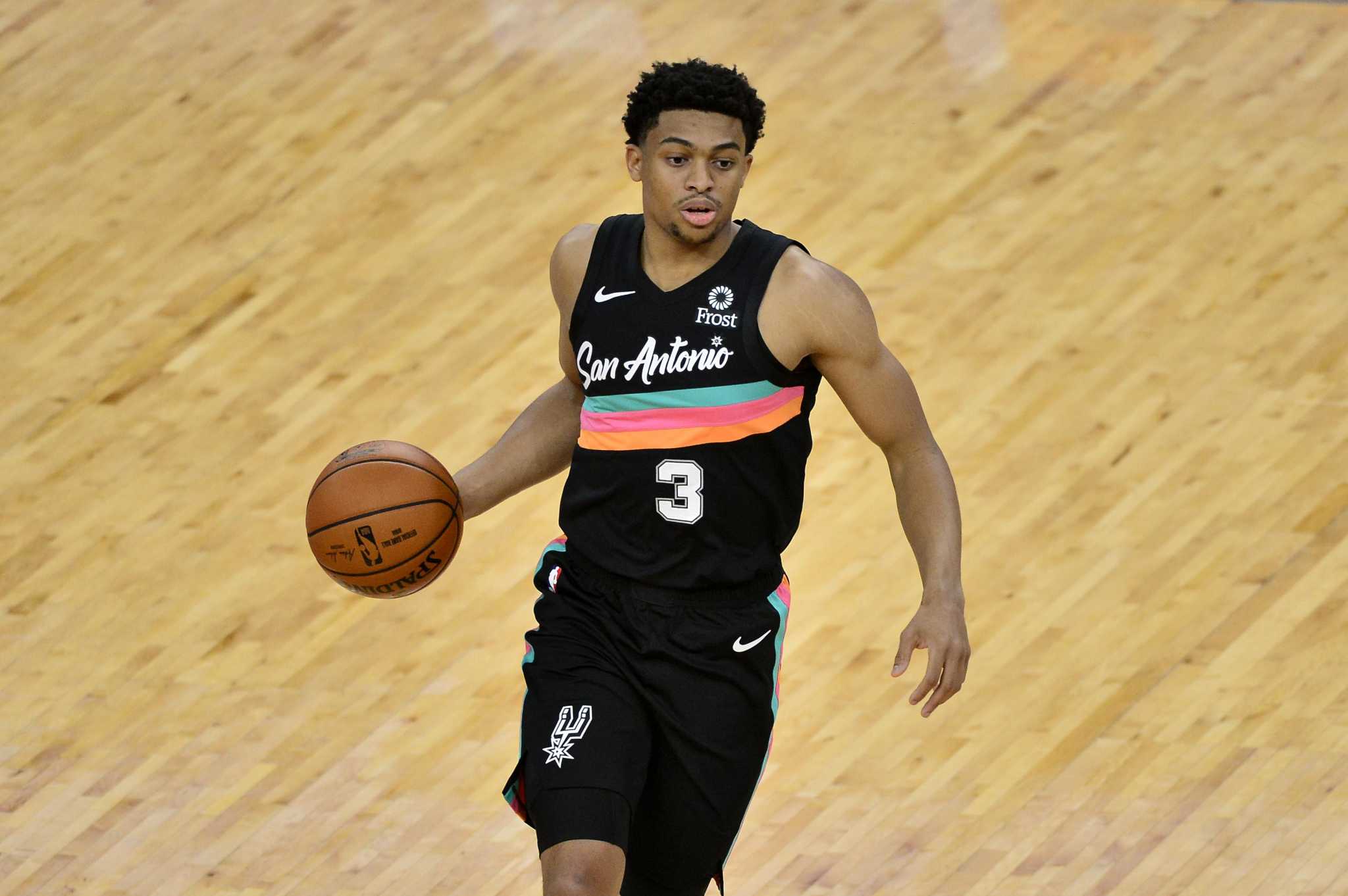 Gone are the days where KJ gives you 40 FP from out of nowhere, but he remains a solid option at the 4-spot. He is still playing 30 minutes a night, with averages of 13.7 points, 6.2 rebounds, 1.5 assists, and 0.9 stocks. Nothing spectacular, but really solid contributions across the board.
Featured Image: Jerome Miron-USA TODAY Sports