All of my 5 picks for March 13 were all pretty solid, starting with Jrue Holiday's 18-8-2 plus 2 steals and 1 block stat line. Anthony Edwards also did pretty well, contributing 21-8-3 plus a steal. Even though Chris Boucher, Norman Powell, and Jerami Grant weren't bad, they all failed to get 30 FP, which is a bummer. Unless you had Rui Hachimura and Russell Westbrook on your Saturday roster, you probably have a hard time maneuvering.
Let's see if we can sift out 5 bargain options that could end up being the difference-maker in a six-game Sunday.
1.) DeAndre Bembry, SF, Toronto Raptors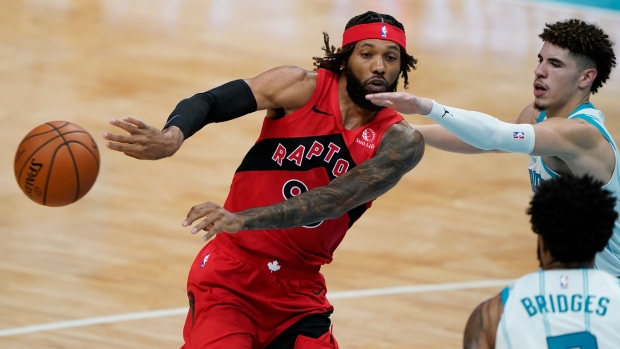 Bembry has a knack for putting up well-rounded stats. If he does get at least 25 minutes, he will no doubt contribute in the mid to high-20s. The only problem is he could be playing behind Norman Powell, Stanley Johnson, and Terence Davis II if he doesn't;t show up.
2.) KJ Martin, Jr. SF, Houston Rockets
Martin is a beneficiary of the Rockets youth movement and he has played over 20 minutes in each of the last three. He did show up with a double-double versus Utah, along with three steals and a block. Houston is not in any rush with their injured players, so I guess we will see more of KJ Martin in the near future.
3.) Kevin Porter, Jr., SF, Houston Rockets
So far, it's small forward galore for our bargain picks. Among the three, Kevin Porter, Jr. could be your best bet when it comes to production. Porter each had over 40 FP since his return and that is directly related to the plethora of opportunities he had with a decimated Rockets roster. Like Martin, we will see a whole lot of KPJ in the foreseeable future.
4.) Robert Williams, C, Boston Celtics
Williams has been playing extremely well even in limited minutes and could see more run against a youthful Rockets team. Timelord has a total of 12 swats and 19 rebounds in the last three games, and those stats are his calling card for excellent fantasy games.
5.) Michael Carter-Williams, PG, Orlando Magic
MCW did struggle against San Antonio but has played three excellent games before that. The Magic will be up against Miami, who MCW dropped 17-4-7 against. There probably won't be any problems this time around for the lanky point guard.
Featured Image: Associated Press