The 2016-17 season is upon us and that means we get to play NBA fantasy basketball as well. One of the fantasy games that gained popularity the past few years is daily fantasy basketball. Not only was this the newest way to strut out fantasy basketball acumen, it's also a pretty good way to earn some dough while playing it. And did I say it was FUN?
Here are some expert advice on daily fantasy basketball advice
that you and me should listen to:
1. Playing Time
It's the simplest of eye tests: If a guy plays, he gets stats. If he gets stats, then you might as well put him in your lineup! See? It's no rocket science. On a more serious note, there really is a strong correlation between a player's minutes and production. Preferably, a good option is one that plays around 30 minutes a night more or less.
Once you get the gist of how playing time directly relates to production, you'll realize that not every game is created equal. An excellent team (like the Golden State Warriors, for instance) meeting one of the worst teams (perhaps the Los Angeles Lakers?) is probably going to be a contest of scrubs at the end of 36 minutes. Get the point? In the above scenario, Stephen Curry's and Kevin Durant's job is practically over in 25 minutes of work so there's no point in putting them in your roster.
2. Advanced Stats
The traditional numbers can only get you so far; more often than not, advanced stats is your Mac 10's among the 9mm's. One good advanced stat to start with is Usage Rate. UR, per Basketball Reference, is an estimate of the percentage of team plays used by a player while he was on the floor. So that means, if the #1 tip doesn't work out (all the high PT players are priced too high), high usage players is your next best bet to put up stats. So that means, it matters little if Brandon Jennings comes off that New York Knicks bench. What's important is he has the ball in his hands most of the time he's on the floor which could lead to a lot of points, assists, and threes probably on the cheap.
Another one is pace factor. Per Basketball Reference, Pace factor is an estimate of the number of possessions per 48 minutes by a team. Like individual players, individual teams is not created equally. Depending on the coaches, a team wants to push the pace (think Dubs, Kings, Lakers) more than the lumberers (think Jazz, Raptors, Cavs, Grizzlies). That gave players more chances to come with points, rebounds, and all the numbers valuable to NBA daily fantasy basketball. In a match-up between a fast-paced team and a lumbering team, the PACE usually evens out. However, if you have two fast teams go at it, it's usually a high fantasy scoring affair. That's what you should watch out.
3. Who's guarding who?
Sometimes, a player is not worth roster spot based on his defender alone. After all, facing the likes of Kawhi Leonard, Tony Allen, or Hassan Whiteside is no fun at all.
4. Take Note Of Injuries
In fantasy basketball– especially in NBA DFS– injury equals opportunity. Any time the projected starter misses time, the next one in the depth chart, usually a cheaper option, can be a pretty good source of points. OK, I'm going to name names for good measure. Without Darren Collison in Sacramento for the first eight games, Dave Joerger is looking to play Ty Lawson 30-40 minutes a night. No Devin Harris and/or Deron Williams sighting in Dallas? Seth Curry will come in handy. And Lance Stephenson and Tim Frazier in New Orleans without Jrue Holiday and Tyreke Evans? I don't know, you tell me.
5. Ride Someone In The Middle Of A Hot Streak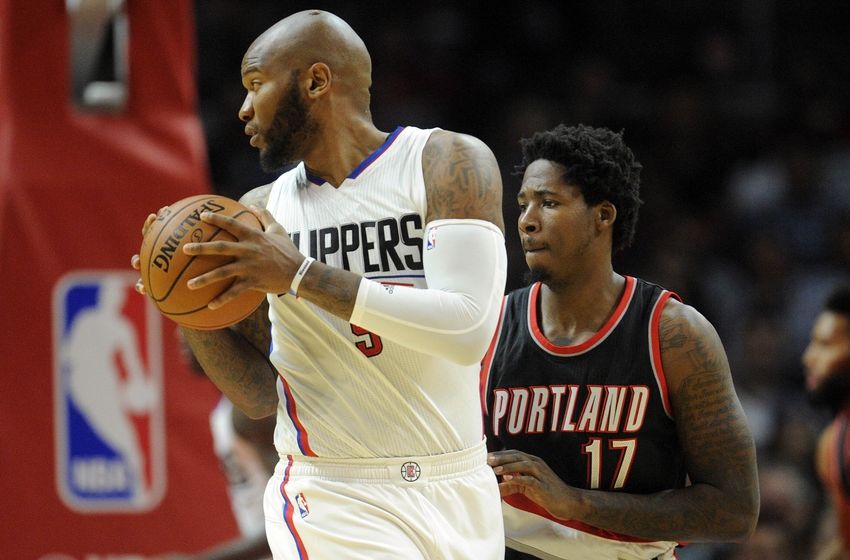 Riding someone on a streak serves a variety of purposes. Whether you're having a hard time choosing between options who are basically on the same price level, you go with the one having better games lately. Or sometimes you can choose someone hot especially if the price tag is still low.
6. Pay For A PG Or A Big Man
The reason is quite simple: Both spots are quite deep so on most night, it's better to pick someone cheap on the shallow positions (like SG and SF) and load up somewhere where you can have a choice based on the situations above.
7. Pull Out All The Stops
If you're in this to win this, then you better prepare to do EVERYTHING in your power to have a leg up on the competition. This includes checking out Twitter if something like a lineup change is up, checking out point spreads, etc. That's a little price to pay if you're going to win real cash as well as a lot of bragging rights.
Featured Image: Darryl Dyck/The Canadian Press via AP