Best NBA DFS Value Picks For DraftKings– Dec. 3, 2016
The Studs
Gordon Hayward, SF, Utah Jazz ($7,700)
The Jazz will probably miss George Hill tonight because of thumb sprain so most of his Usage should go to Gordon Hayward. Hayward has hit his stride lately, hitting over 36 Fantasy Points in the last six games capped by a 50-FP outing against Miami. There's a big chance he'll hit around that vicinity again against Denver.
Marc Gasol, C, Memphis Grizzlies ($7,100)
Speaking someone who has hit his stride, Gasol is such a guy for Memphis. The Grizz will be missing Mike Conley and probably Zach Randolph so expect the offense to run through the Spaniard once again. He is averaging over 37 FP in the last three games.
The Middle Men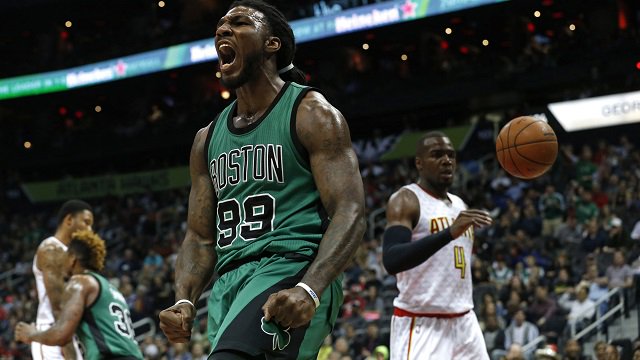 Rajon Rondo, PG, Chicago Bulls ($6,700)
It's time for Dwyane Wade's to rest on a second night of a back-to-back and even though Rondo and the rest of the Bulls could still be tired from a tough win against Cleveland, they will be playing Dallas, who is one of the slowest teams in the league. Another sidelight of this matchup was the bitter separation between the twp parties two years ago, and Rondo might still be eager to teach the Mavs a little lesson on what he can do on a basketball court.
Jae Crowder, F, Boston Celtics ($5,900)
Crowder is not in a minutes restriction anymore and that's good news for fantasy owners. He played a lot of minutes the night before which might limit his ceiling but against an Embiid-less Sixers, he will still probably venture into the high 20's to low 30's.
The Bargains
JaMychal Green, PF, Memphis Grizzlies ($5,100)
Over the past 10 games, Green has produced at least 22 FP in eight of those. The Lakers is seventh-worst in stopping opposing power forwards and this may play into the hands of Green and probably Jarrell Martin. I'd pick Green because of consistency.
Will Barton, SG, Denver Nuggets ($4,300)
The Slender Man hasn't missed a beat after missing in 11 of Denver's last 14 games, scoring 17 points, grabbing 5 rebounds, and dishing 4 assists the last time out. The Jazz defense, especially on the wings, is as tough as any in the league but at that price tag, Barton could have his ceiling at 20 FP and I'll be okay with it.