It was a nice 11-game Sunday and as a basketball fan, that's all you can ask for.
I did offer my thoughts on the early schedule, and I was pretty much on point except with Kawhi Leonard. Leonard had 27 points but only two rebounds and an assist. That's not going to cut it if he is your number one guy. If you had Jrue Holiday, then that's the game-changer as he finished with 37-9-8 plus a steal and a block.
Now to the rest of the games, again everyone was pretty solid except if you followed through on the Jimmy Butler and Goran Dragic suggestion. The Heat did not need their leading scorer much on this one and he left the game with a toe injury, leaving only nine points and a steal across his name. That's brutal and if you have a player of Butler's stature giving you that numbers, it's an automatic loss.
Dragic, on the other hand, had 11-4-3 but on a night where Duncan Robinson had 23 and 7 and Kendrick Nunn had 18 and 5, he's not needed much either.
That said, Bam Adebayo, Nikola Vucevic, and Khris Middleton did their jobs while Terrence Ross and Rudy Gay were pretty decent. gay was a pleasant surprise after he finished with 19 points, nine rebounds, a steal, and two blocks. DeAaron Fox started slow but finished with 28-4-4, which is good enough.
Here are more value picks for Monday:
The Studs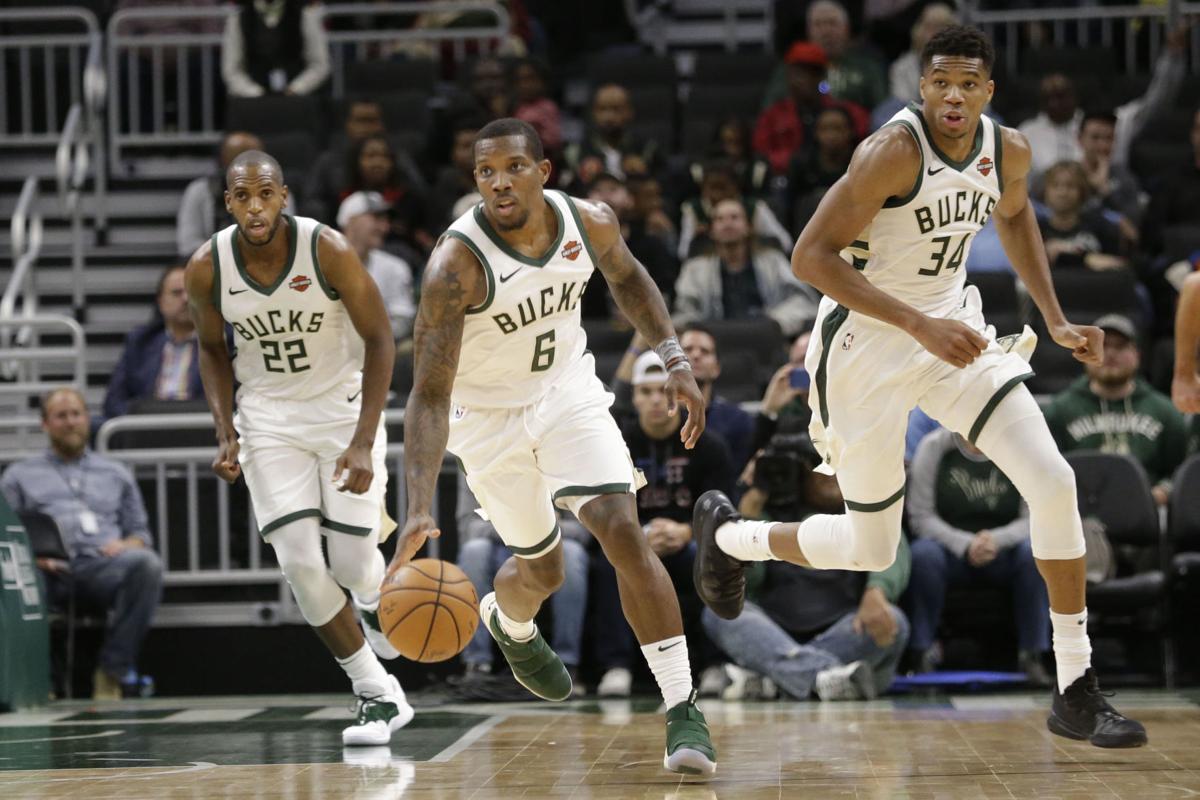 Three games offer us little flexibility and more often than not, DFS players often go for the same stud.
I would be torn on picking up either Trae Young and Nikola Jokic. Obviously, Jokic will give me more salary flexibility but he has been awful in the loss against the Cavs. Young has not been himself lately and has shot under 40% in five straight games, including a sub-30% clip in the last two. If you see this as a glass half full situation, both are due for a massive performance.
Whatever you come up with, be sure you have Khris Middleton in the mix since he will be the focal point of the Bucks offense with Giannis Antetokounmpo nursing a left knee injury.
Some Awesome Value
It will be a little tricky to come up with something with limited options but in here, I'll try to drop one name: Will Barton. He appears to have been over the hump and came up with 22-8-4 last time. Will The Thrill is at $6,000 at DK and $21 at Yahoo.
After Barton, the other three I'm looking at are all point guards: Eric Bledsoe, Devonte Graham, and Terry Rozier, with Bledsoe having the upper hand because of the void Giannis leaves on offense.
The Bargain
Speaking of the Bucks, another deer is making an appearance here with the severely underrated Donte DiVincenzo. The guy just makes winning plays all over, whether that's snatching a rebound, coming up with a loose ball, or knocking down a three. Double D had 16-7-4 plus two steals against Phoenix and is primed to approach that kind of numbers once more. At $4,800 at DK and $14 at Yahoo, that's some pretty damn good production.
Featured Image: (AP Photo/Aaron Gash)