Palming a basketball is an often understated skill in basketball. It's not a requirement to play, and it's not a deal-breaker, to begin with. With that being said, knowing how to palm a basketball can give you so many advantages. It helps you in ballhandling, shooting, dunking, and even on defense. Let's examine more closely how to palm a basketball.
Steps on How to Palm a Basketball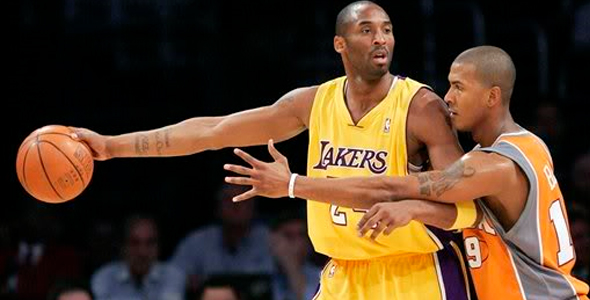 First, let's define what "palming" is in basketball. In this article, "palming" is holding or gripping the ball securely in one hand. "Palming" is also the name of a dribbling violation, but this is not what's meant here. The legal "palming" is possible because of strong fingertips and not necessarily by the palm of the hand.
Now, to execute this perfectly, your fingers must be strong. It's not solely about the size although having hands like Kawhi Leonard certainly does help. If you can train your fingers to go as wide as they can and as long as they can. More often than not, these require specific training to achieve.
While it is not a requirement to have bigger hands, it is an advantage. If you have very small hands, it will likely be the biggest barrier to achieving what you want. Regardless, it is not an insurmountable one.
Exercises and Drills in Palming a Basketball
The best thing about the exercises and drills specific for palming a basketball is that it does not require any special equipment. All you need is patience and determination. Let's go through a few:
1.) Banana Peel Squeeze
This one is really simple, that it's almost like child's play. This exercise is done just like the way it sounds: Hold the ball and squeeze it with your fingertips. Do it alternately from one hand to the other.
2.) Hand Stretching
The purpose of this basic exercise is to get your hand accustomed to the spreading motion you do while palming the ball.
Here are some hand stretching exercises you can do:
F

inger stretching.

Extending the fingers and then group them into a fist.

Claw stretching. Put the

hand out in front and try touching the joint base with the fingertips.

Palm stretches.

Put your palm down on a flat surface and extend your pinkie as far as you can.

Thumb stretches

. Hold out a hand in front with palms facing away and stretch your thumb as far as possible in both directions). Do 4 to 5 sets for each stretch, with 30-60 seconds per set.
3.) Exercises that strengthen the grip
There are three types of grip strengths are the crush, support, and pinch grips.
The crush grip is the type of grip that helps you squeeze something, like when you're trying to squeeze a can of soda. The support grip is used when you want to support your weight, such as when doing pull-ups. The pinch grip is when you grip something (in this case, a basketball) with it resting on the thumb on one side and the rest of the fingers on another. Out of the three grip types, the pinch grip is what you need to improve if you want to palm a basketball.
To improve grip strength, you can do exercises such as fingertip pushups, palming using smaller balls, palming a basketball horizontally, and using finger stretchers.
No doubt, among the four, fingertip pushups are the hardest, while the two palming exercises are probably the most natural to do. Palming the ball horizontally is especially helpful for those that are just starting since the thumb aids in keeping the ball in place. You may feel a little stinging pain on your forearm, but you will see a gradual improvement in the maximum amount of time you can palm the ball in this way.
YouTube Videos That Teach How To Palm A Basketball
There is no one foolproof way or a shortcut in knowing how to palm a basketball. One method or exercise may for others, but not for you. The best way to find out is to watch videos and see what works and what doesn't.
Here are some YouTube videos that teach a variety of techniques on palming the basketball:
1.) From Train HQ channel
At some point in this video, the dude made an excellent point. It takes to know how to palm a basketball. That's just how it is because it takes time for muscle memory to set in.
2.) From Rachel DeMita
Rachel has now quit basketball, but the girl can play– and palm the basketball. One of the points in this video is to keep your hands clean when trying to palm a basketball. If your hands are sweaty or dirty, the ball is most likely to slip off your grip.
I like coach Jessie a lot because he's a lefty and his herky-jerky style. Anyway, he also made some good points in this video. I like how he mentions that you may not ultimately be able to palm a basketball, but doing palming exercises, like the ones mentioned above, could help your grip on the basketball. Developing a stronger grip leads to more controlled passing and even shooting mechanics.
The Bottom Line: How to Palm a Basketball
Palming a basketball is not a make or break skill, but it gives you lots of advantages. It will your grip stronger and in turn, it will help you finish at the rim better, make more accurate passes, among other things.
It's not all about size when we're talking about how to palm a basketball. Again, players with bigger hands may have an advantage, but it ultimately depends on the strength of your grip. That is why doing hand stretches such as the finger, claw, palm, and thumb stretches, will help you do just that.
Also, please check the videos that we shared and carefully dissect the points that are applicable to you. We supplied you with three and you can watch more of these types of videos on YouTube.
As you can see, knowing how to palm a basketball is more about a sound technique using finger and grip strength. Even smaller hands can eventually learn how to do it. All you need is patience!