The NBA restart is finally upon us and while it was not pretty, I am just relieved basketball is back. The games were full of sloppy plays– kind of what we expect after a four-month hiatus– but both came down to the wire and the big-time players came to play.
"Sloppy" is not just a word I'd describe the first two games in the bubble. I would also use that to describe two of my five choices, or shall we say suggestions, in the last article. Those were Reggie Jackson and Ivica Zubac who both fizzled out against the Lakers. At least Jackson gave me 10-6-4 but the four turnovers did hurt, as well as his anemic 3-for-10 shooting. I feel he could have done a lot more in 34 minutes of playing time.
Zubac had no business on the floor Thursday night. What I completely did not consider was he's matched up against Anthony freaking Davis. AD wasted no time baiting Zubac into three fouls in the first quarter and I knew it was a wasted pick by then. I love Zu but a 2-3-1-1-1 belongs in a vehicle plate and not with an NBA starter.
On the other hand, I did well with Paul George, Jordan Clarkson, and Brandon Ingram. BI started like a house on fire but slowed down towards the end. Still, 23 points and eight rebounds are solid numbers, though I did expect more.
PG finished with 30 points, five rebounds, three assists, and three steals, which is third-best in the night in terms of DFS points behind AD and Kawhi Leonard. Clarkson had game-high honors in points with 23 off the bench in the Pelicans-Jazz tiff. He added five rebounds, three assists, and two steals.
Now, Friday will feature five games so that gives us a lot to work with. Here are my value picks for July 31:
1.) Devin Booker, SG, Phoenix Suns
The Washington Wizards are not stopping Bronny James' high school team, so what are their chances of slowing down Devin Booker? ZERO. He did look rusty in that scrimmage vs the Jazz but when the chips are down, big-time scorers like Booker will prey on the weak. Yes, I called the Wizards weak.
For good measure, I'll throw in DeAndre Ayton in here. If you can find a way to build a team around Booker and Ayton, while still plugging in value players around them, I think that's the best strategy for Friday night. The only thing that will prevent me and you from putting Ayton and Booker on DFS rosters is if it gets out of hand real quick and they'd end up playing 20-25 minutes.
2.) Ish Smith, PG, Washington Wizards
I am really high on Smith going into the bubble because there is literally no proven ballhandler in the Wizards lineup except him and Shabazz Napier. He will get a lot of playing time and if he can get to the cup and create with regularity, I am salivating at the possibility of 30-40 DFS points.
3.) Robert Covington, SF/PF, Houston Rockets
Covington has proven his defensive and three-point shooting chops when he was traded to the Rockets and I see no reason why that will change in the Orlando bubble. The man can rack up defensive stats in a hurry, will play a lot of minutes, and probably get you 30-35 points easy on a given night.
4.) Jakob Poeltl, C, San Antonio Spurs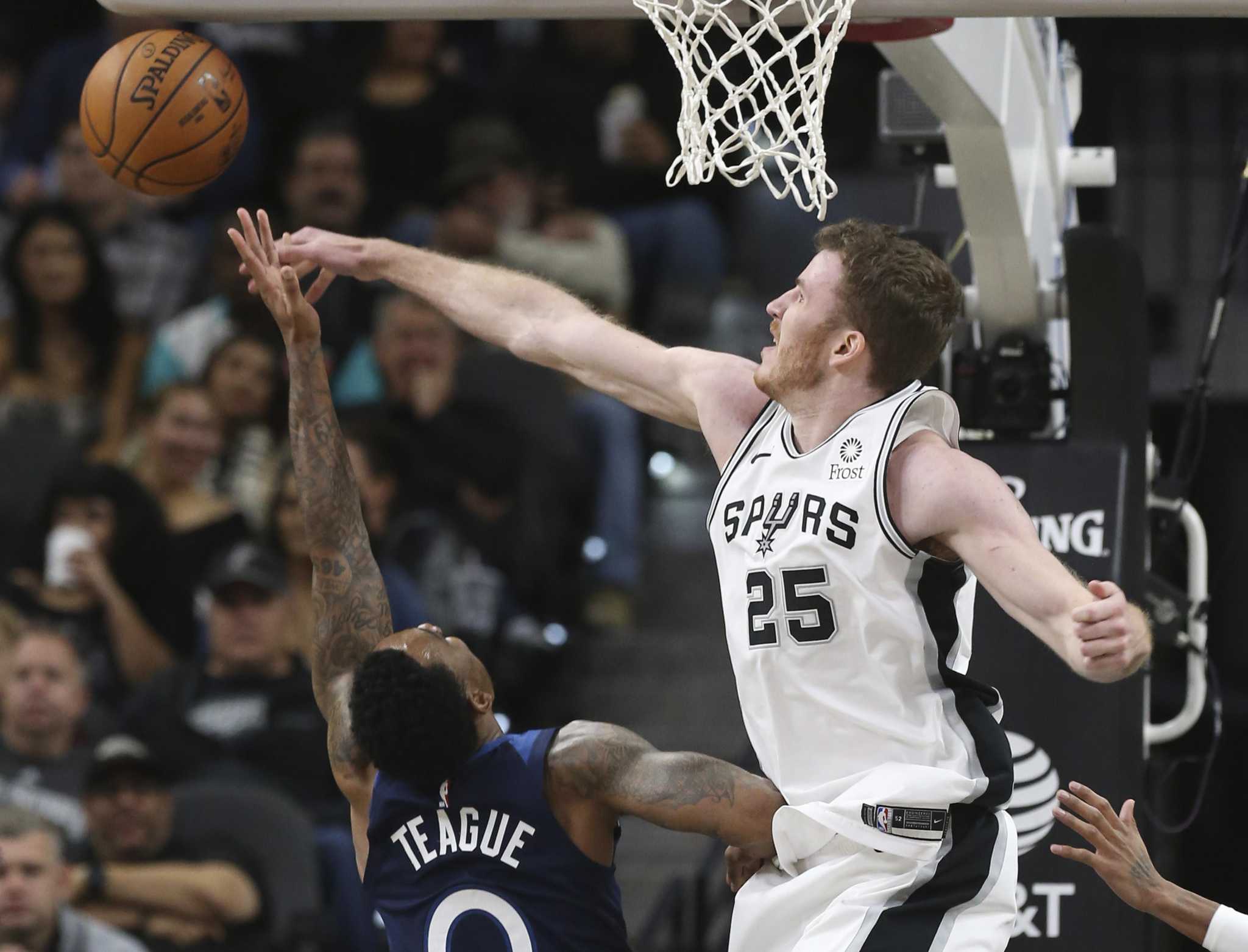 Trey Lyles is already ruled out for the restart so Poeltl will be the only legitimate NBA center for the Spurs. I will definitely recommend him, but I have also seen Pop pull out tricks up his sleeve before so this is not a done deal. It is probable that Poeltl will get his playing time, but Pop may choose to go in another direction like Drew Eubanks or Chimezie Metu. Again, my money is still on Poeltl, but Pop is the biggest wildcard here.
5.) Caris LeVert, SG/SF, Brooklyn Nets
Unlike Poeltl, the Nets will almost exclusively lean on LeVert with the absence of Spencer Dinwiddie and Kyrie Irving. I'd be disappointed if I don't get at least 40 FP from LeVert tomorrow night. He is as surefire as anyone out there and should also be one of your value picks for July 31.
Featured Image: Jennifer Stewart, USA Today Sports