The 82-game marathon is over and now the real basketball begins.
Sixteen teams will advance into the playoffs and we will try to predict how every series will go in the first round. In a seven-game series, the best teams always win so don't expect a lot of upsets here.
Western Conference
Golden State Warriors (1) vs Los Angeles Clippers (8)
The Warriors delivered a message to their Round 1 counterparts earlier in the week and expect nothing to be different once that ball goes up in the air. At the very best, the Clippers have a lot of good players but Golden State has five All-Stars. I mean, the Clippers overachieved this season but it stops right here. Warriors in 4.
Denver Nuggets (2) vs San Antonio Spurs (7)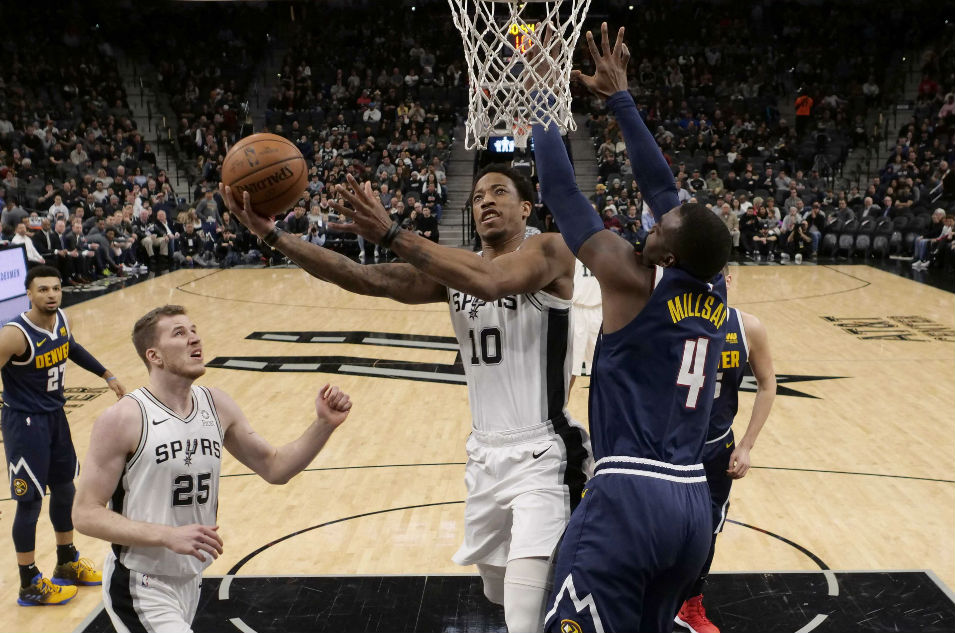 This will be an interesting one for sure. Denver has a lot more depth and talent but outside of Paul Millsap, the team has essentially ZERO playoff experience. On the other hand, Pop has not missed the playoffs in 20-odd years. Despite the experience disparity, I think Denver's depth and talent should be enough to work around that. And it's one of the toughest arenas to play in the league so there's that. Denver in 7.
Portland Trail Blazers (3) vs OKC Thunder (6)
Well, I won't be surprised if it's 2018 Playoffs all over again for the Blazers.
Enes Kanter's offensive rebounding and scoring are still razor sharp but his deficiencies on defense will be exposed. Moreover, C.J. McCollum may still not be 100%. That would be too big a deficiency to overcome against a team with statistical prodigies like the Thunder. But a matchup between the former 'Stache Bros Kanter and Steven Adams should be fun. Thunder in 6.
Houston Rockets (4) vs Utah Jazz (5)
This should be a compelling matchup but I don't think Utah has the firepower to match up toe-to-toe with Houston. Of course, the Jazz still has their league-best defense to fall back on but the inconsistent scoring outside of Donovan Mitchell will be their downfall. Houston in 6.
Eastern Conference
Milwaukee Bucks (1) vs Detroit Pistons (8)
The Pistons don't have an identity and their All-Star is playing on one leg. The Bucks, on the other hand, is the best team in the NBA and boasts one of the deepest. Enough said. Bucks in 4.
Toronto Raptors (2) vs Orlando Magic (7)
This one is very interesting because nobody is better than the Magic in the regular season's last 30 games or so. Even so, the Raptors could easily be the East's No.1 team and has built itself up just for this time alone. Nikola Vucevic should still be able to have his moments and Terrence Ross may catch fire a game or two against his former team, but Toronto is far and away the better team. Raptors in 5.
Philadelphia 76ers (3) vs Brooklyn Nets (6)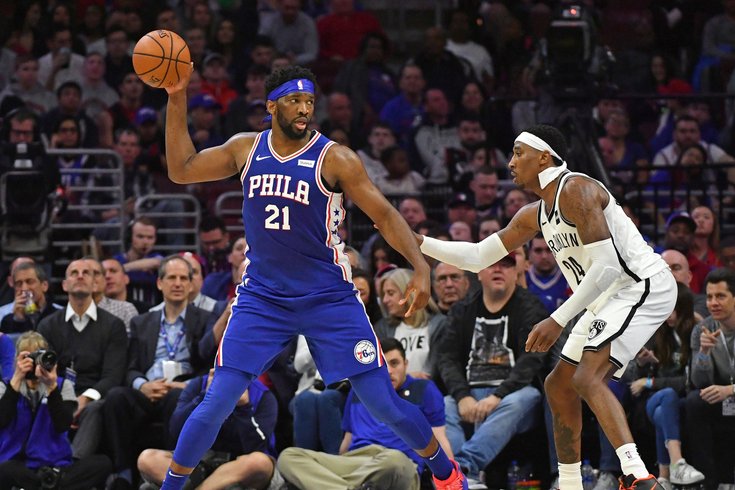 The sheer talent in Philly's starting lineup is scary but they have limitations. Joel Embiid is hurt, Jimmy Butler may also be feeling something, Tobias Harris hasn't been here before, and Ben Simmons, well, can't shoot.
However, talent alone should enable the Sixers to pull through considering not really one soul on the Nets bench can stop Embiid. Brooklyn's guard play is frenetic and their fast-paced style and three-point heavy attack will make Philly sweat but nothing out of the ordinary. Sixers in 5.
Boston Celtics (4) vs Indiana Pacers (5)
Losing Marcus Smart is a heavy blow for the Celtics but the Pacers going to the playoffs without Victor Oladipo is basically a death sentence. Indiana will surely play hard and smart but when push comes to shove, Boston will have a superstar to trust while they haven't. Celtics in 5.
Featured Image: Benny Sieu-USA TODAY Sports