The NBA's trade deadline is still over a month away but that didn't make teams sit back and wait for February to make bold moves.
Dion Waiters, J.R. Smith, and Iman Shumpert were among the players involved in a three-team trade between the Cleveland Cavaliers, the New York Knicks and the Oklahoma City Thunder.
Smith and Shumpert went from New York to Ohio and Waiters will join Russell Westbrook and Kevin Durant in Oklahoma to create a potentially explosive scoring trio. Lou Amundson, Lance Thomas, and Alex Kirk went to the Knicks who's expected to release all three of them afterwards.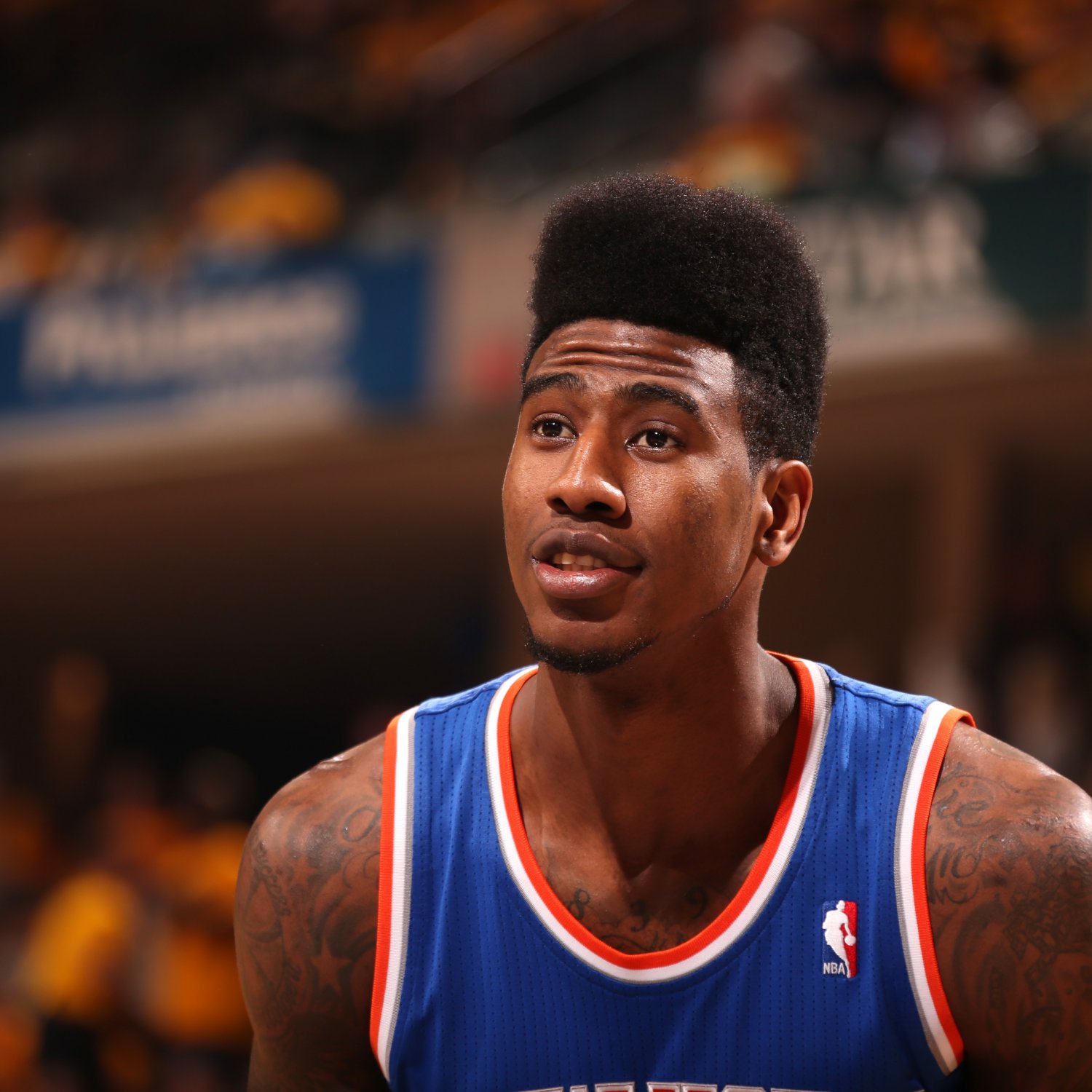 The teams addressed their issues one way or the other with the transaction. The Cavs need another versatile wing player that can defend and make plays so they plug away on that with Shumpert. However, the Georgia Tech product is currently on the shelf with a dislocated shoulder and has missed the last 12 games. For OKC, Waiters give them another option off the bench while New York cleared almost 20 million of cap space with the move. (They waive center Samuel Dalembert before his contract became guaranteed.)
From a fantasy standpoint, the biggest winners would be Jose Calderon, Cole Aldrich and Tim Hardaway, Jr for the Knicks. Carmelo Anthony could be shut down for the season so that will leave a lot of minutes at the wings while Aldrich, it seems, wouldn't have anyone to compete with in frontcourt playing time.
Other possible repercussions:
Waiters is still behind Reggie Jackson and maybe Anthony Morrow on the depth chart so it's interesting to see how this plays out in the long run. This could be the Thunder preparing for Jackson's possible departure via free agency. All part of Sam Presti's MO.
Smith's value as a spot-up shooter could be highlighted with the trade. Kyrie Irving, LeBron James and Kevin Love attracts so much attention for the defense so it's not unrealistic to envision the former Sixth Man of the Year chucking open three's the whole game. Smith is hitting at a respectable 38.3% clip on spot-up three's this year.
The time Smith and Shumpert exchange suits for sneakers, Shawn Marion, Mike Miller, Joe Harris, Matthew Dellavedova are all bound to see less minutes. Not that they're roster-worthy fantasy players, anyway.
With 'Melo, Amar'e, and Andrea Bargnani out, anyone playing for the Knicks is a must-follow. Aside from the aforementioned three, Quincy Acy, Jason Smith, Shane Larkin and even Cleanthony Early could see some playing time and produce.
Either way, New York figured to be the worst team in the NBA, which translates to more fantasy gold in the future.