Basketball is generally a young man's game but the presence of veterans is highly valuable inside the locker room. The average age of an NBA players is 26.18 years old. Many NBA teams have veteran players in their roster to help their youth. That's why dozens of veterans such as Udonis Haslem or Vince Carter were paid millions to be the guiding voice for the youngsters.
Speaking of Vince Carter, he retired as one of the oldest NBA player at almost 43 years old, playing a record 22 seasons. Who are Vinsanity's peers in that regard? Here are the Top 10 Oldest NBA Players ever:
1.) Charles Jones (41 years, 30 days)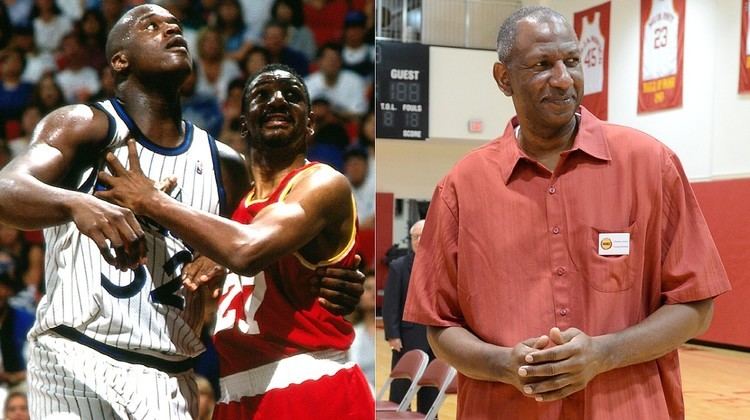 Jones did not exactly have an illustrious career but he played in the NBA for 15 years across five teams. He averaged just 2.5 points and 4.5 rebounds on 5.3 minutes a night. Probably the biggest highlight of Jones' career was the 1995 championship with the Rockets and the fact that he was nicknamed "Gadget." That one right there is pretty cool.
2.) John Stockton (41 years and 35 days)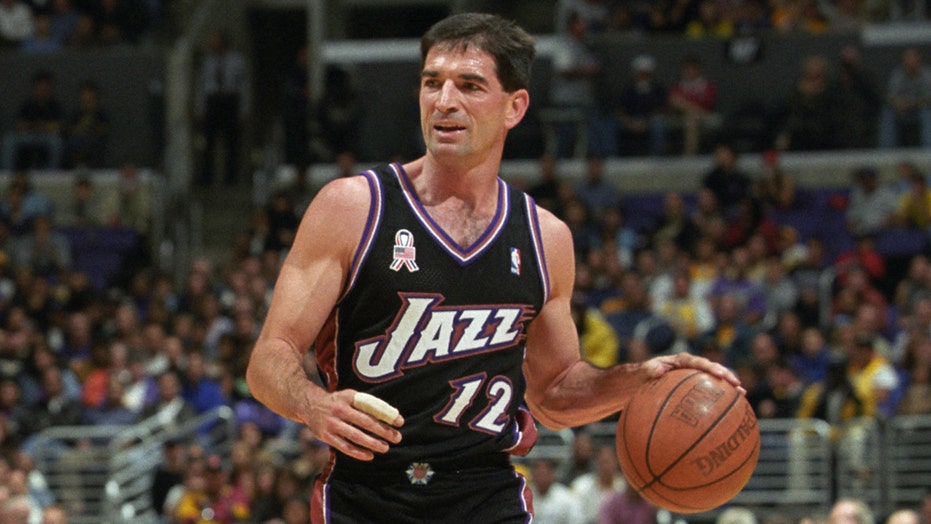 Stockton was a man that doesn't need introductions and he probably doesn't want one. He was a silent operator and operated silently for 19 seasons, was a member of the original Dream Team (and the second one), and leads the league all-time in assists and steals by a mile they're considered understandable.
Stock could probably play 20-25 minutes a night for three more years but chose to retire after the 2002-03 season.
3.) Herb Williams (41 years and 129 days)

Herb Williams was drafted by the Indiana Pacers and played in the NBA for 18 seasons, boasting respectable averages of 10.8 points, 5.9 rebounds, and 1.5 blocks a night.
4.) Bob Cousy (41 years and 150 days)
If you're dubbed the "Houdini of the Hardwood," you know you're for real. Cousy was a six-time NBA champ, an NBA MVP, and was the league-leader in assists for eight straight years. He retired and returned for seven games (played for the Cincinnati Royals) and then hung the sneakers for good at 41 years and 5 months old.
5.) Kareem Abdul-Jabbar (42 years and 6 days)
One of the most accomplished basketball players of all time, "Cap" has won in all levels of basketball and is the all-time NBA leader in points scored. He played in 20 NBA seasons, selected as an All-Star 19 times, six NBA MVPs, six championships, and 15 All-NBA teams.
6.) Dikembe Mutombo (42 years and 300 days)
Mutombo also played 19 seasons in the NBA and carved himself a nice career. Mt. Mutombo will probably find his way to the Hall of Fame. After all, he was an eight-time All-Star, four-time DPOY, and made thee All-NBA teams.
7.) Vince Carter (42 years and 313 days)
Carter was one of the most exciting players to step foot in the basketball court. He has entertained crowds for the better part of 22 seasons and was responsible for probably the best in-game dunk of all time, jumping over 7-foot Frederic Weis in the 2000 Sydney Olympics. And who can forget this poster on Alonzo Mourning? Sheesh.
Some of his accomplishments were: 1999 Rookie of the Year, 8 All-Star selections, and two All-NBA teams.
8.) Robert Parish (42 years and 254 days)
"Chief" was the starting center of the 80s Celtics championship teams and had his last one as the veteran voice of the Jordan-led Bulls in1997. He famously stood up to Jordan during an altercation in practice, and fans loved him for that. He was a four-time NBA champion, eight-time All-Star, and was selected to two All-NBA teams.
9.) Kevin Willis (44 years and 224 days)
One of the toughest players in the 80s and 90s, Willis played for eight teams and 23 NBA seasons, compiling one championship, one All-Star selection, and one All-NBA team selection. He was the oldest player at 44 years old to play more than two NBA games.
10.) Nat Hickey (45 days and 363 days)
Hickey was playing basketball long before we were all born but made this list because he activated himself as a player when coaching for the Providence Steamrollers. He appeared in just two NBA games but not much is known about his stats.
Featured Image: STEVE LIPOFSKY/CORBIS