Who To Pick
Paul George, SF, OKC Thunder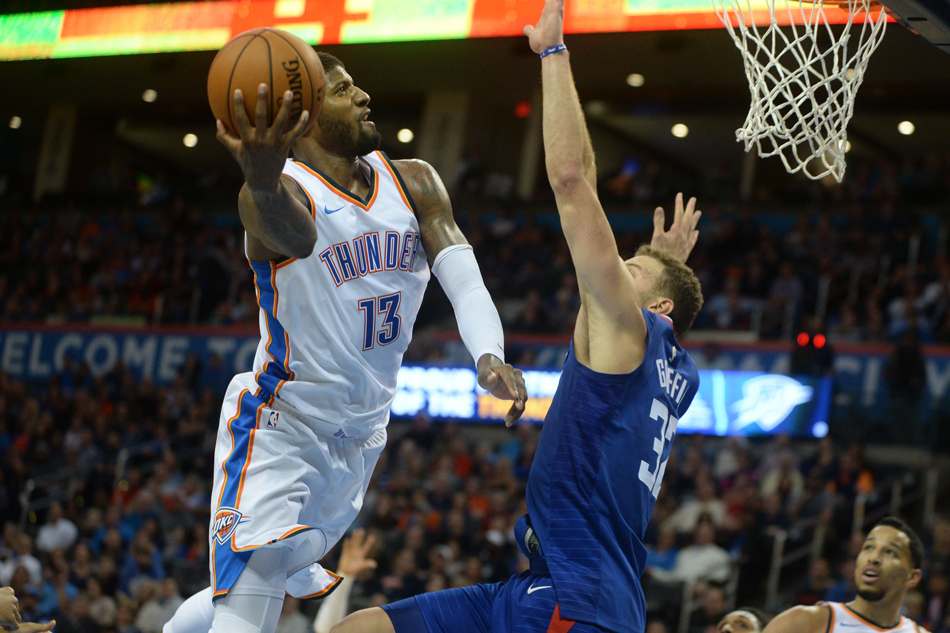 If you have gone for two whole months accounting for at least 40 FP, you're a definite stud. PG13 is averaging 37.2 points, 8.6 rebounds, 5.2 assists, and 2.2 steals in his last 5 games with no signs of slowing down. As we go into the homestretch, expect more of the same, if not more, from Paul George.
Lou Williams, SG, Los Angeles Clippers
Without Tobias Harris, the Clippers will have to lean more on Lou Will for their playoff push. He responded by averaging 37.5 points and 7 assists in their last two. There should be no doubting Williams' ability to score and now that the Clippers need every single one of those points, that makes him more valuable than ever.
Mitchell Robinson, C, New York Knicks
There's little to no incentive in playing DeAndre Jordan so the Knicks at some point will have to fully unleash Mitchell Robinson. He has done a solid job lately despite playing behind the veteran racking up double-digit scoring in 4 of the last 5 games including two double-doubles. He also accumulated 16 blocks during that span.
Who To Avoid
Anthony Davis, C, New Orleans Pelicans
The Pelicans are simply avoiding fines right now because the league prohibits sitting out healthy players for long stretches. If they have their way, they'd have shut down AD by now so he won't get injured and hurt his trade value. Davis only played 40 minutes total in the past two games and his numbers are not the usual that we see from him.
Mike Conley, PG, Memphis Grizzlies
Conley will still be a vital cog going forward for the Grizzlies, but just not this season. He still can be solid but it's hard to see explosions from Conley from here on out as they prepare to tank and prioritize youth movement.
Paul Millsap, PF, Denver Nuggets
Millsap went into the break matching his season-high in points but with Gary Harris, Isaiah Thomas, Jamaal Murray, and Will Barton commanding minutes, there are many mouths to feed for the Nuggets. That's a good problem to have for Mike Malone but in fantasy, it could be a disaster.
Mandatory Credit: Mark D. Smith-USA TODAY Sports