Kevin Garnett was a statistical powerhouse in his prime like no other. The long-limbed Garnett was the only player in NBA history to average at least 20 points, 10 rebounds, and 4 assists in nine consecutive seasons (from 1998-99 to 2006-07). And when he's not busy doing those three things, he can collect defensive numbers just as easy. (Garnett averaged a combine 2.7 steals + blocks in his career that spanned 21 seasons.)
As a salute to The Big Ticket's retirement, here are the 5 best statistical games of the legendary career of Kevin Garnett.
1. 33 points, 25 rebounds, 6 assists, 3 blocks, 2 threes vs Kings (Dec. 5, 2003)
Overtimes provide the best players their best games and this one was no exception. Garnett and the Timberwolves have had fierce battles with the Sacramento Kings but on this one, Garnett was the biggest star among them.
What's interesting was that Garnett started at center opposite Vlade Divac with teammates Michael Olowakandi and Mark Madsen out because of injuries. And yeah, this was his MVP season.
2. 47 points, 17 rebounds, 4 assists, 2 steals vs Phoenix Suns (Jan. 4, 2005)
The Steve Nash-led Suns was famous for the '7 seconds or less' philosophy resulting in so many statistics thrown around every time they play. This night, Phoenix drew Garnett and the Wolves and though it was a tough home loss for the latter, KG scorched the nets with a career and franchise high 47 points along with 17 rebounds.
3. 30 points, 19 rebounds, 5 assists, 3 steals. 2 blocks vs LAC (Nov. 22, 2003)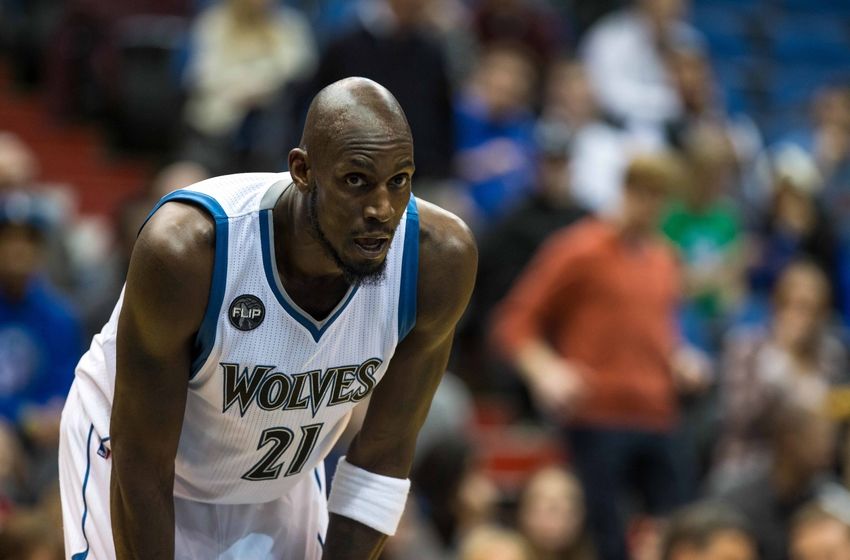 Nothing special here. Just another day at the office.
4. 26 pts, 23 rebs, 7 asts, 4 blks vs Magic (Dec. 27, 1999)
Garnett had four 20-rebound games in the '99 season and this was the last one. Again, just another day at the office.
5. 37 pts, 22 rebs, 6 asts, 5 blocks vs GSW (Feb. 16, 2003)
A prelude to Garnett's MVP season, The Big Ticket averaged a career-best in assists (6.0) while also playing a career-high 40.5 minutes a night. A stellar 3.0 combined steals + blocks is also in the conversation. This monster game against the Warriors in 2003 just proved Garnett is ready to be the face of the league from thereon out.
Photo: Brad Rempel-USA TODAY Sports