The early draft rounds of NBA fantasy leagues is pretty much cut and dry. Anthony Davis, Giannis, James Harden, Steph Curry, KD, LeBron– you know who's going to get picked in a standard setting. It's the later rounds that get tricky and this is where we'll help you round up your roster to get that W at the end of the season.
Here are some of the best NBA fantasy sleepers in 2018-19 that you should have on your radar in the last rounds.
1.) DeJounte Murray, PG, San Antonio Spurs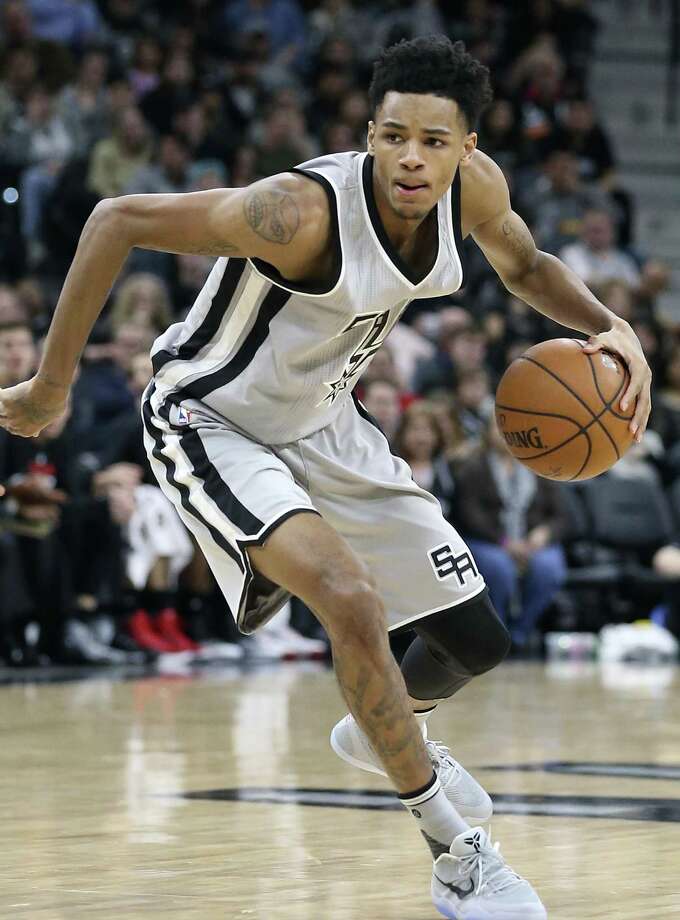 OK, first of all, if this guy falls into the later rounds, make yourself the least crazy in a group of crazies and grab him. You can even take him in the middle rounds and it's totally understandable.
Now that Tony Parker is in Charlotte, Murray's spot is NOT in danger in any way, shape, or form. He will be pushing minutes in the 30's and give you assists, plus rebounds and tons of defensive stats from the point guard position.
The long-ball shot will be the final offensive transformation that could move Murray one or two tiers up in his position but there's no doubt he'll provide plenty of value that is probably outside of his draft position.
2.) Jordan Bell, PF/C, Golden State Warriors
The defending champions lost all their veteran big men in the offseason and that means more opportunities for Jordan Bell.
DeMarcus Cousins may still be months away from suiting up so right from the get-go, Bell may get his run and contribute. He is averaging 11.7 points, 9.2 rebounds, 4.5 assists, 1.6 steals, and 2.5 blocks per 36 minutes and while he won't get that much playing time, 20+ minutes should still warrant him a late-round pick especially in roto leagues.
3.) Allen Crabbe, SG/SF, New Jersey Nets
The shooting guard position is the thinnest in fantasy basketball so getting a decent one very late is more valuable than you think. Enter, Allen Crabbe.
Crabbe is the very reason why you have shooting guards: SHOOTING! He takes over 7 rainbow attempts per game and makes almost three but is not turnover prone. He also averaged half a block a game last year so that's interesting value right there.
4.) JaVale McGee, C, Los Angeles Lakers
JaVale McGee as a coveted third-string center on fantasy drafts is quite a reach IF we had this draft in 2016.
McGee less than 10 minutes a game in each of his last two seasons in the Bay Area, but expect a change this time around in La La Land. His strengths as a pick-and-roll dive man, rim-runner, shotblocker, decent free throw shooter, high field goal percentage, and low turnovers could well translate to mid-to-late round value.
If you miss out on the elite centers in the first few rounds, McGee is not a bad option during the later ones.
5.) Jonathan Isaac, SF/PF, Orlando Magic
The Orlando Magic is willing to try Isaac at the 3 and if he does hold his end of the bargain, he is going to be a problem (and a solution depends on where you're looking).
Isaac has all the tools to be an elite defensive stat producer, averaging over 4 "stocks" (steals and blocks) per 36 minutes last season. If he can improve on his percentage from the arc and overall FG%, he deserves a spot on anyone's roster.
Featured Image: Monte Poole, AP