Jersey sales have really started to have a life of its own this past decade and I think it's a reliable metric on how popular a player really is (or how bandwagon-y fans really are, depending on how you look at it). Here are the top 10 best-selling jerseys that you can find in Amazon:
1.) Jordan #23 Black Retro Basketball Jersey
Michael Jordan's jersey at the top of the list? Not an inch of surprise there.
This jersey sold by RAAVIN is priced at a little less than $30 so from that alone, you can tell the quality is a notch less than what is sold at the NBA Store or on previous Mitchell & Ness or Champion materials. In other words, it's not an officially licensed product but if you think being a fan of the GOAT is not worth $ 300, then you can do worse than paying $30 for it.
2.) MJ's Retro Jerseys Including Black Pinstripes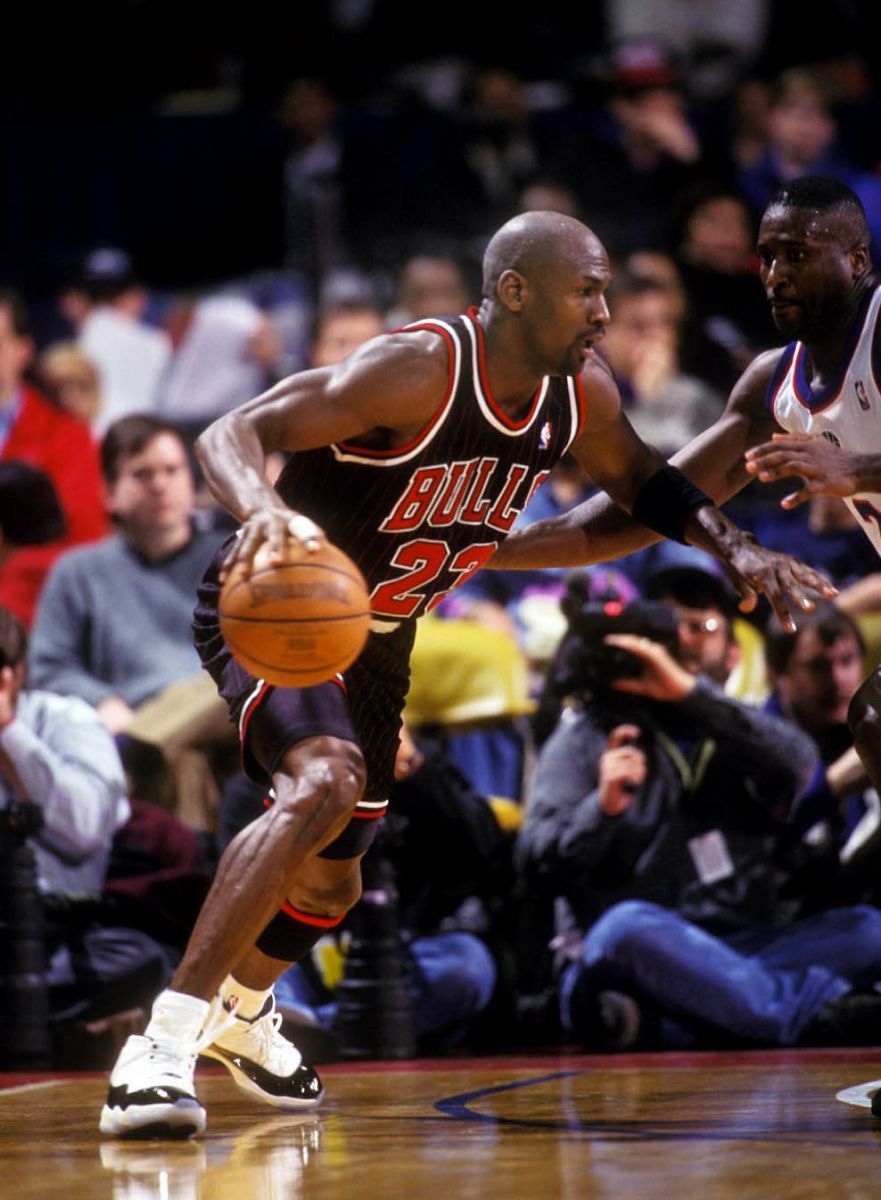 OK, the GOAT occupying the top two spots. How come I'm not surprised?
Anyway, the Michael Jordan's Retro Jerseys Including Black Pinstripes jerseys sold by Amazon seller Antsport 23 is even a lot more affordable at $21.99 and also comes in the plain white and plain red varieties plus the black pinstriped ones he wore on the picture.
3.) LeBron James Lakers Jersey
Priced at $21.99, LeBron's collection of Lakers jerseys ranging from Hollywood Nights to Sunday whites are made from breathable mesh fabric with embroidered team logo and player's number in front.
Antsport 23 is also the seller of this one and it looked like all the reviews from buyers came out hot as well.
4.) Damian Lillard Rip City Jersey
Fresh coming off a brilliant post-season, Damian Lillard made the list with his lit Rip City jerseys. This jersey has perfect 5-star reviews and a slightly more expensive price at $35.99.
5.) Kevin Durant Brooklyn Nets Jersey
KD ha just inked a 4-year, max deal with the Nets and probably did not even settle into a new home or apartment YET, and here we are!
VF LSG sells the black at $45.99, but do expect the prices to drop once these jerseys flock the market.
6.) Kyrie Irving Black Brooklyn Nets Jersey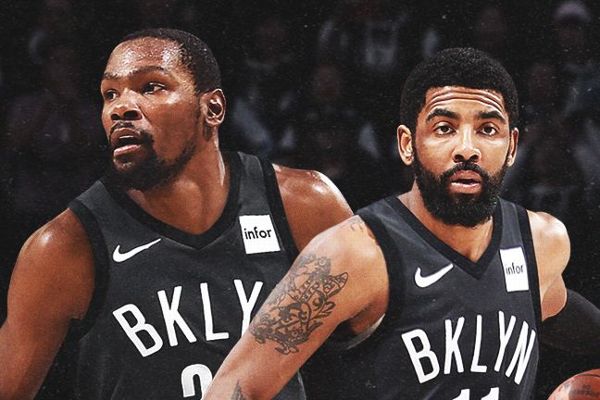 If there's KD, then there should Kyrie. VF LSG completes the pair with a black Kyrie Irving jersey, selling at $46.
7.) Steph Curry Youth Golden State Warriors Curry Replica Blue Road Jersey
The Generation Z unites on this one with the Youth blue road jerseys of Steph Curry among the highest-selling jerseys on Amazon.
Made and sold by Adidas, the price may be a little steep at $59.95 but at least you know it's coming from the official supplier of the NBA. And it also helps that the product has almost 122 reviews and almost 5-star overall ratings.
8.) Steph Curry Mens Hardwood Classic Jersey
s in the previous two years so it's not farfetched to his jerseys cemented on two spots in this list.
The hardwood classic series is probably one of my favorite jersey series of all time and for good reason. It combines the, well, the classic, throwback look with the modern style. And nothing encapsulates all of that aspects more than this classic The City jerseys from the 70's Warriors.
Made and sold by Adidas, this is priced at $44 so this checks the affordable box for me.
9.) Larry Bird Mens Celtics Road Basketball Jersey
" Amazing price for such a legendary Jersey! Ordered a size Large- Fit was perfect and quality was excellent!"
" Every now and again you come across a cheap jersey sale on Amazon that actually works out, and this is one of them. This is a good quality jersey, but not for the good quality price. 10 out of 10. Would recommend. "
These are the exact same words on a couple of reviews from the page, so just don't take my word for it.
10.) James Harden Youth Rockets Red Jersey
This James Harden jersey made the list because of the sheer number of reviews (above 200) and 4+ star rating. Not to mention the fact that it's made by Adidas and some sizes could go as low as under $18.
That's not bad at all.
Featured Image: Thomas Shea/USA Today Sports, via Reuters